Jacob's first birthday is here!  It seems like just a short while ago that I was in the studio doing his newborn portraits.  Jacob was such a sweet and perfect little model for his newborn pictures.  I thought, there's just no way he can be that good for his one year pictures too.  Whelp, I was wrong.  Jacob's first birthday pictures went amazing.  He is such a sweet and happy little guy.  It took him a smidge to warm up but once he did the smiles were flowing pretty quickly.
Baseball Theme!
Shortly after his first birthday pictures he was to have his birthday party.  Mom brought an adorable little baseball setup to be used at the party.  She got him changed into the cutest little baseball themed outfit too.  He even had little leg warmers!   Leg warmers on little chubby baby thighs are seriously the cutest.   Take a look at his pictures and you will see just what I'm talking about.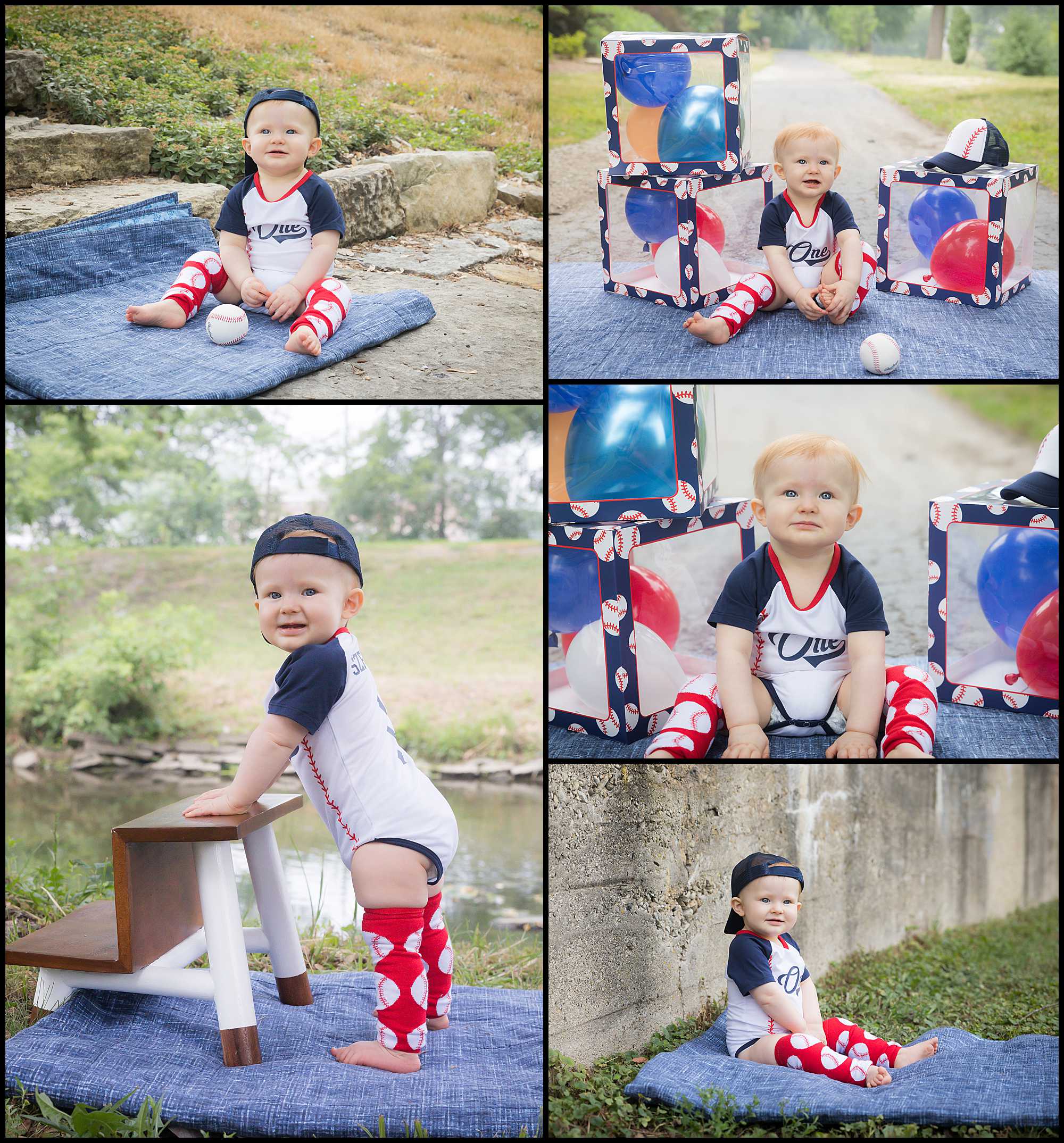 Jacob has an older sister too.  I've been fortunate enough to be able to photograph both of their newborn and first birthday photos.  Dad even proposed to mom at his older sister's first birthday photo shoot!  Also, I had the opportunity to photograph their wedding as well.   Needless to say this sweet family holds an extra special place in my heart.
Watching them grow!
Truly, it's a joy watching this family grow and change over the years.  Honestly, my favorite part of photographing families is getting to see how the kids change over the years.  I just love watching their little personalities emerge.  It's incredibly cool to see babies blossom into toddlers.  And toddlers into big kiddos.  How incredibly fun to see this through my camera lens!


Want to see another past family session?  Check out the Klein Family's session while you are here as well!