Earlier this year I met this gorgeous momma and had the opportunity to work with her in a different capacity.  I was excited when she reached out to me to do their family pictures.  The LaPenna family was such a joy to work with.
When we initially booked the session we went back and forth on locations for their shoot.  Mom suggested this newer small park in McHenry.  It's been converted to be a natural playground for kids.  We setup their session for evening around 7pm.  I was hoping for that gorgeous golden hour light and also hoping that most other people would be gone from the park by then.  The timing worked out perfectly!   It had rained a little bit earlier in the day and shockingly the ground wasn't too wet for pictures.
It was fun getting to see the LaPenna family interact with each other.  They are such a chill and fun family to work with and I just loved their location choice for their family photos.  All three kids have the most beautiful eyes and lighter hair.  They seriously are beautiful kiddos!!  While eating their chicken nuggets and McDonalds fries between our photo location changes we chatted and got to know each other a little more.  The kids were able to play here and there on the natural landscape playground.  Because of this, we were able to capture both posed and some totally unposed playful photos too!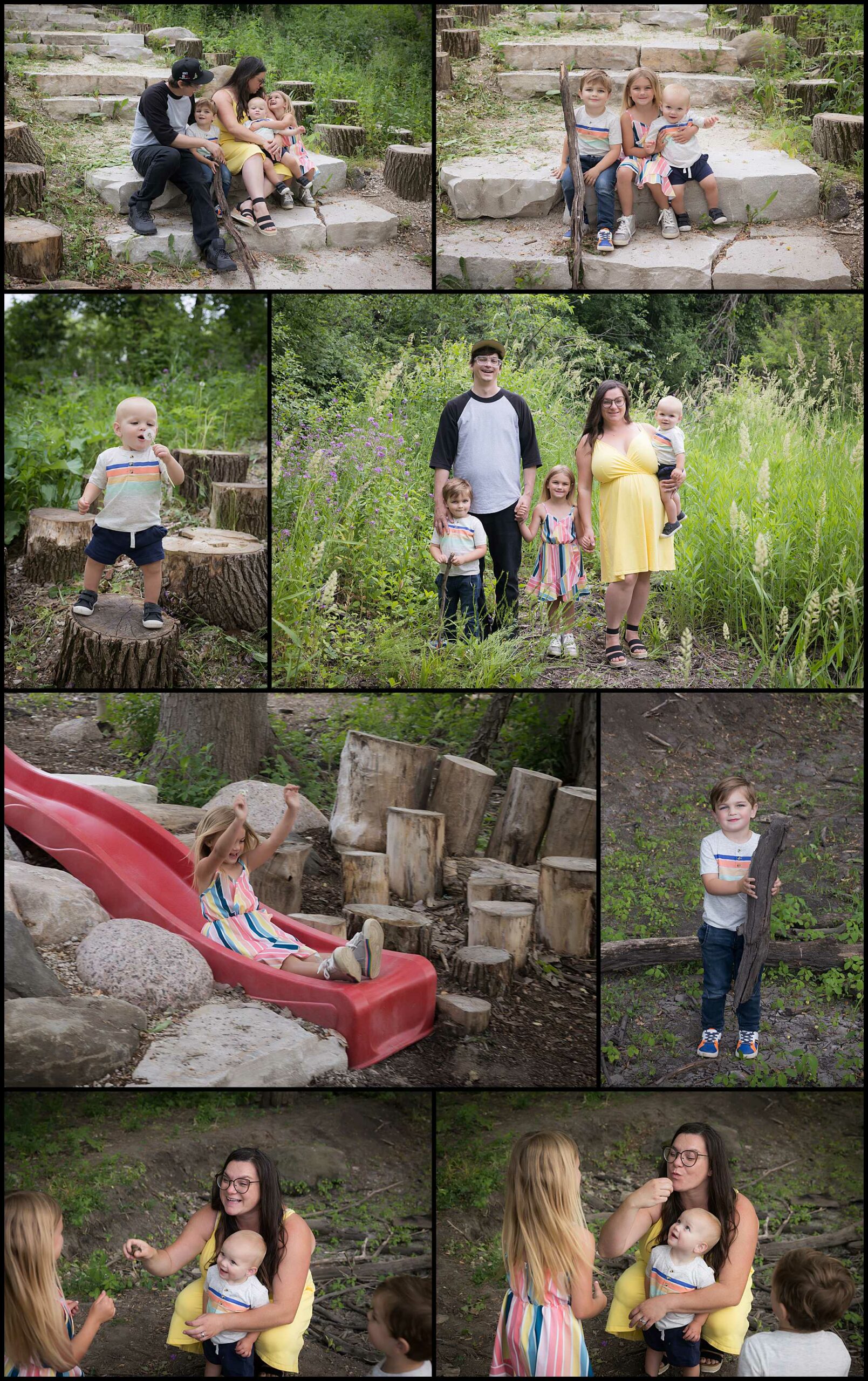 My favorite moment!
One of my favorite moments during their session was when Mom found a toad.  She picked it up and was showing the kids.  Seeing the delight and wonder in their eyes was so fun.  I loved capturing their little expressions.  This is the kind of mom I am too!  One who isn't afraid to pick up a toad and show it to the kids.  She even pretended to kiss the little toad.
I'm so thankful our paths crossed and that I was able to photograph the LaPenna family this year!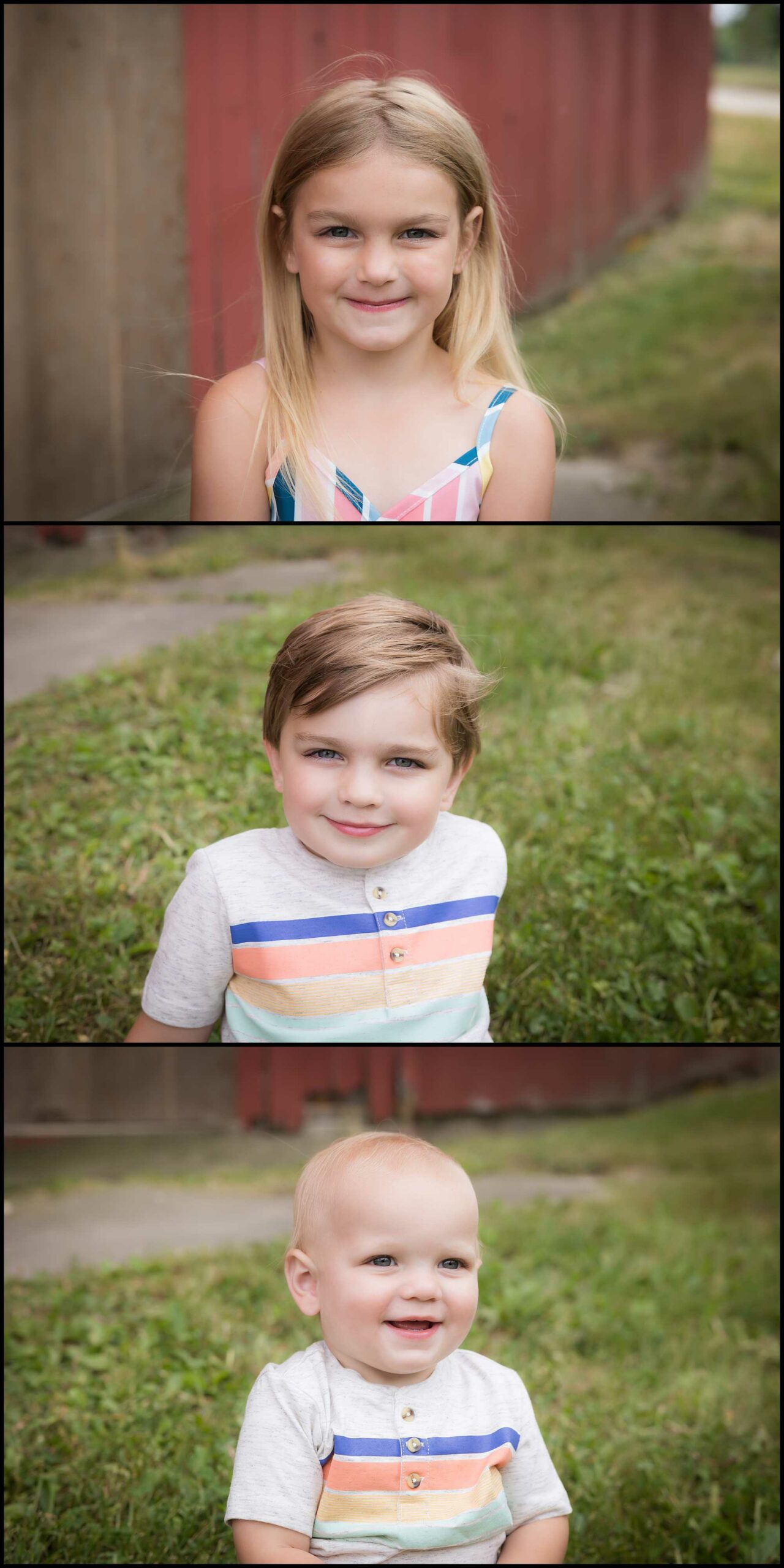 Want to see another past family session?  Check out the Klein's family session!