This spring I had the opportunity to work with a new little family I hadn't worked with before.  The Klein family was referred to me from another friend I had worked with in the past.  Truly, the best compliment I can receive is the referral of your family and friends!
The Klein family has an adorable little 2 year old girl.  Sweet little M was just adorable.  I just adored her little chubby thighs and her blonde wispy pig tails.  She reminds me so much of my own daughter at the age of two.  I know two's and three's can be a challenge with little ones.  They are learning independence and are learning to perfect their little attitudes.  While this can be a challenge, I really do love them.  I love seeing what their little minds are cable of and watching them learn and evolve as we go through the photoshoot.
Little M is the most perfect addition to the Klein Family.  Looking at this family interacting together you can tell just how loved and adored she is.   M took a little bit to warm up to me.  We started with short little walks.  Occasionally taking a break to take some more photos.  With a little time and patience she really warmed up and soon enough was picking her own little photo spots.
The following week after their photoshoot, Little M was to be a flower girl in a wedding.  This shoot was the perfect opportunity for her to practice being in the public eye and get used to wearing her fancy shoes!  I have no doubt that she will be a perfect little flower girl!
I'm so thankful that this family chose to work with me!  It was wonderful to get to know them a little better and I'm so glad they have these amazing photos to display in their home.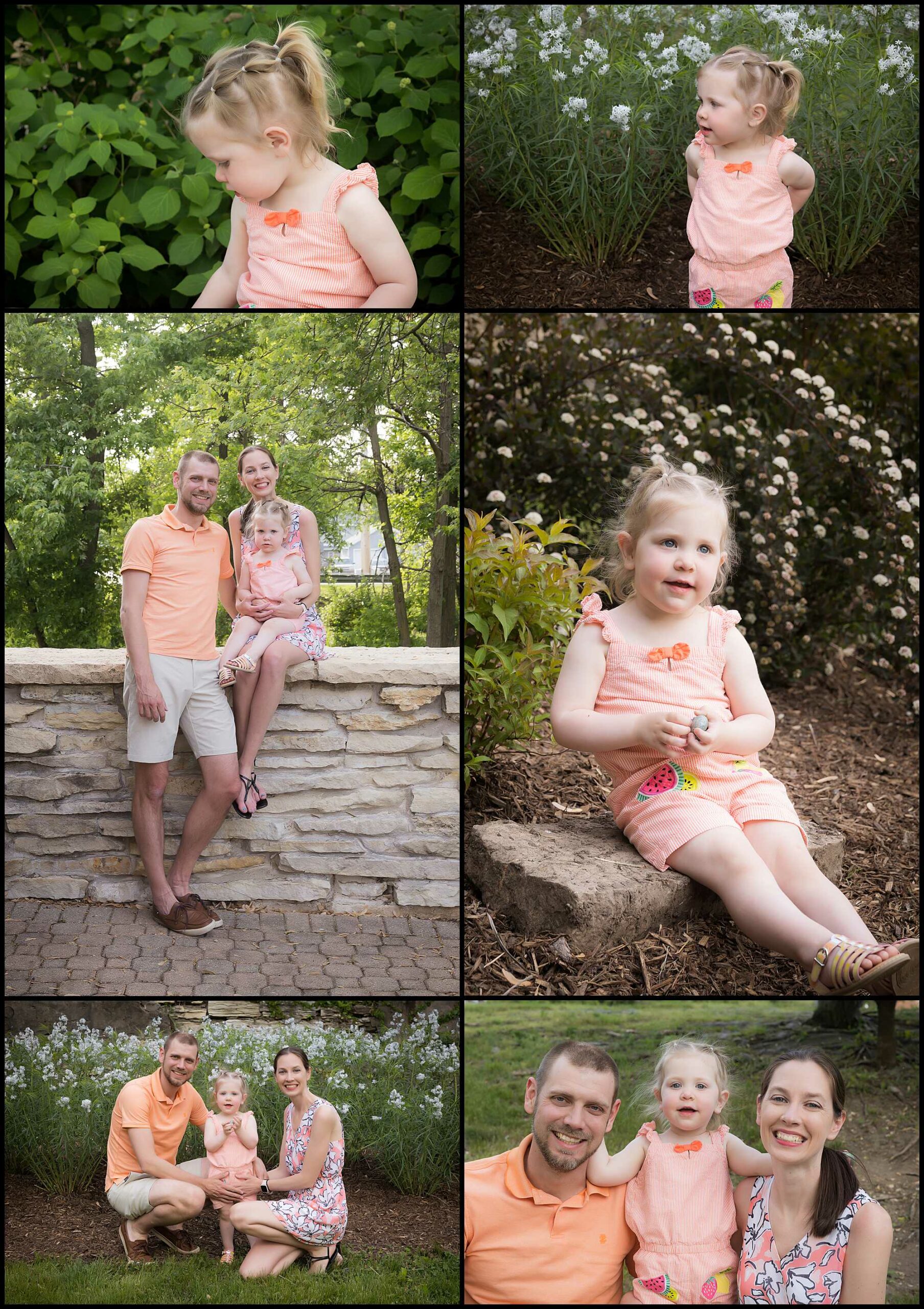 Would you like to see a past family session?  Check out the Kolbe's Family session while you are here!