What a great senior session Alex had!  About three years ago I first met Alex's family.  You see, I was lucky enough to photograph his sister for her senior pictures.  Needless to say, I was honored when they reached out to me to do their son's senior pictures as well.
For Alex, we chose to do his senior pictures at the beautiful Dellwood Park in Lockport.  This is literally my all time favorite place to do senior pictures for boys.  It's such a beautiful and unique park.  There's an area with a white gazebo, areas with open fields and trees too.  But, then there's the coolest rock structures and old buildings near the dam.  It's truly a unique and beautiful spot to do pictures.  There's also the states largest disc golf course that runs throughout the park.  So, of course you need to be mindful of others and watch out for flying discs!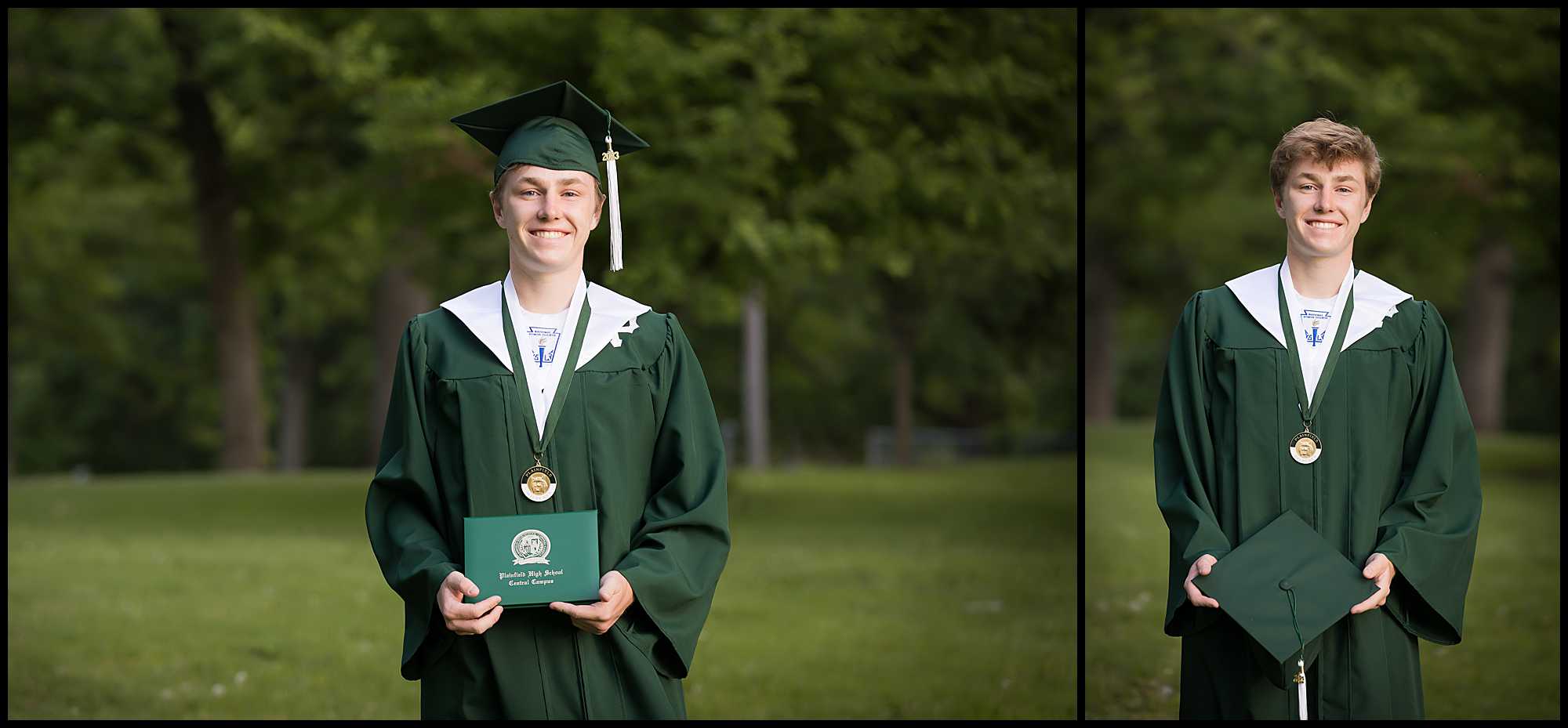 Alex's mom had inquired about possibly doing a few photos in his soccer gear.  I wasn't sure if Dellwood Park had soccer fields, but I knew for sure there were baseball fields and figured we could make something around there work.  We walked a little further than normal, and sure enough we found some soccer nets and fields to use.   In the rush getting ready for pictures they forgot to bring a soccer ball for pictures.   At one of the fields there were a few random kids practicing their soccer skills.   Well, mom immediately walked over to one of the young men and explained the situation.  A random young man was kind enough to loan us his soccer ball for a few pictures.  At first, I think Alex was a little embarrassed that his mom asked a random stranger to borrow their ball.   Hahaha… he quickly got over it.
We did this senior session about an hour before sunset and the lighting was just perfect!   I wish Alex the very best next year in college!  It was wonderful to work with you and your family.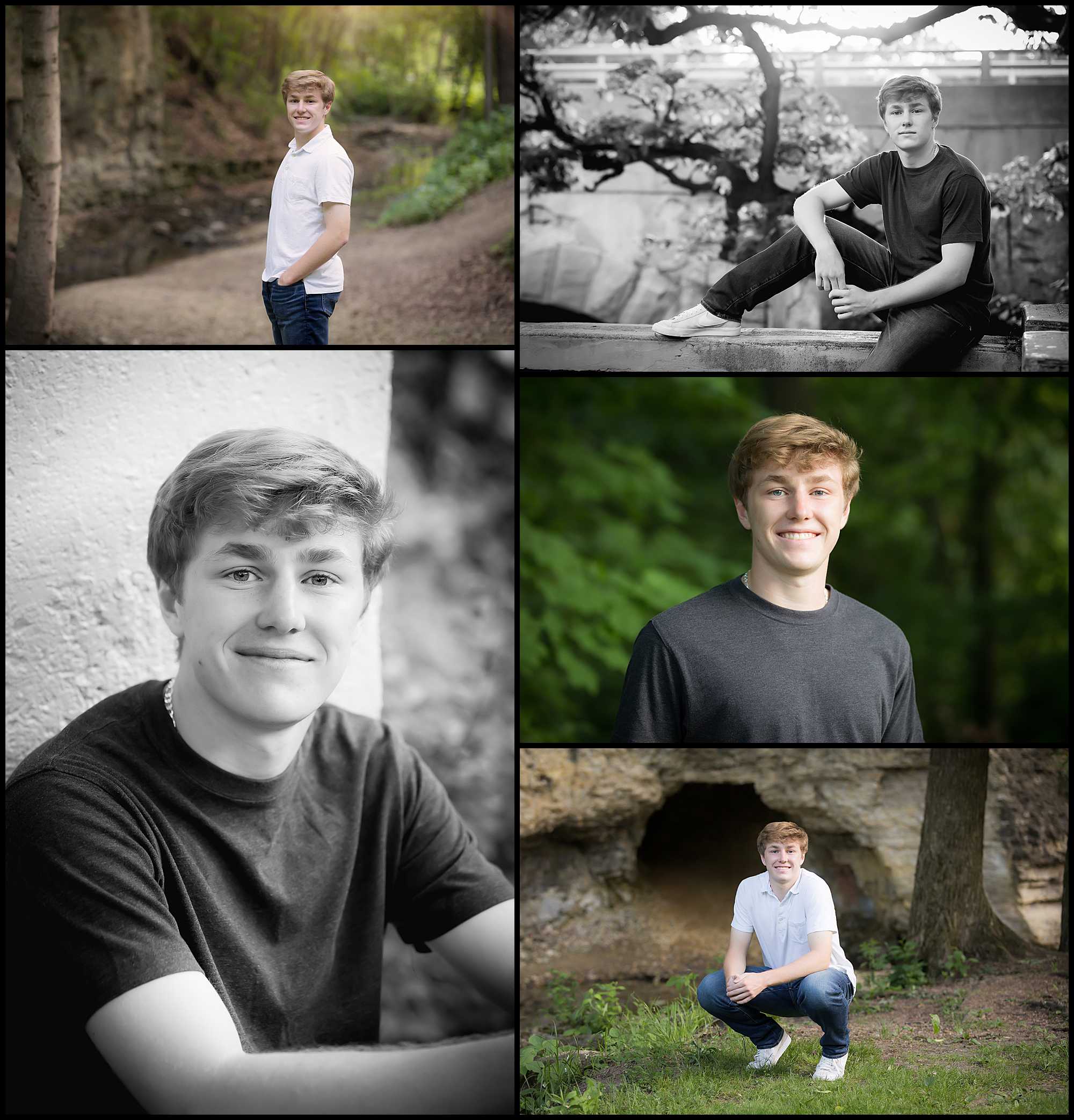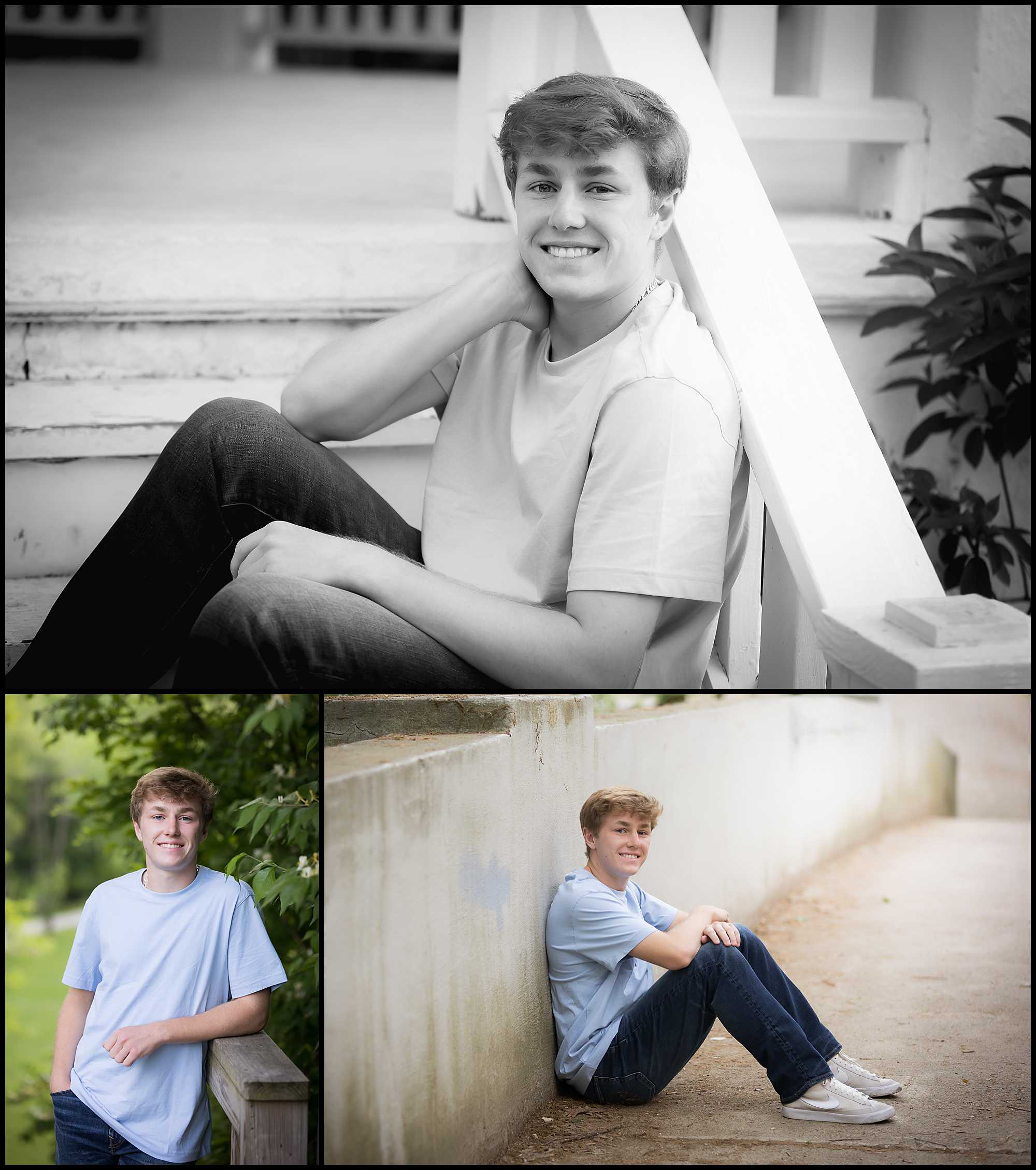 Would you like to see another past senior session?   If so, check out Camryn's session!