Having the opportunity to do Allison's first birthday pictures was such a joy.  It's hard to believe that just a short year ago I was photographing her newborn photos.  Years and years ago I was lucky enough to do both of her older sister's first year portraits as well.
While photographing these girls it's hard not to see how similar these girls look to one another.  They are such a perfect blend between their parents.  I can look at mom and thing, wow, they look just like mom.  But, then I will look at just dad and think the exact same thing.
Allison's first birthday pictures were so fun to photograph.  Since her session was early in the year before the weather had really warmed up we did her session at their home.  We utilized a blank wall in their front room where I could tape some backdrops up to the wall.  Typically, I'll do three different sets or backdrops in a milestone session.  While I was photographing this little one her sisters sat and watch.  They were so well behaved and loved getting to watch how the session went.
Allison was such a sweetie.  She has such a quiet and sweet demeanor.  It didn't take her long to warm up and we got some soft and sweet smiles from her.  Honestly, my favorite part of photographing children and babies is getting to see how big they grow each year.  I especially love seeing their little personalities start to emerge and capture that through my camera lens.
I'm so incredibly thankful to this sweet family for continuing to come back to me year after year.  It's been such a joy getting to know their family over the last few years.  Now that they are done (I think!) having babies I'm hopeful that they will continue to come back to me each year for family portraits as well.  I sure do adore these cute kiddos they have!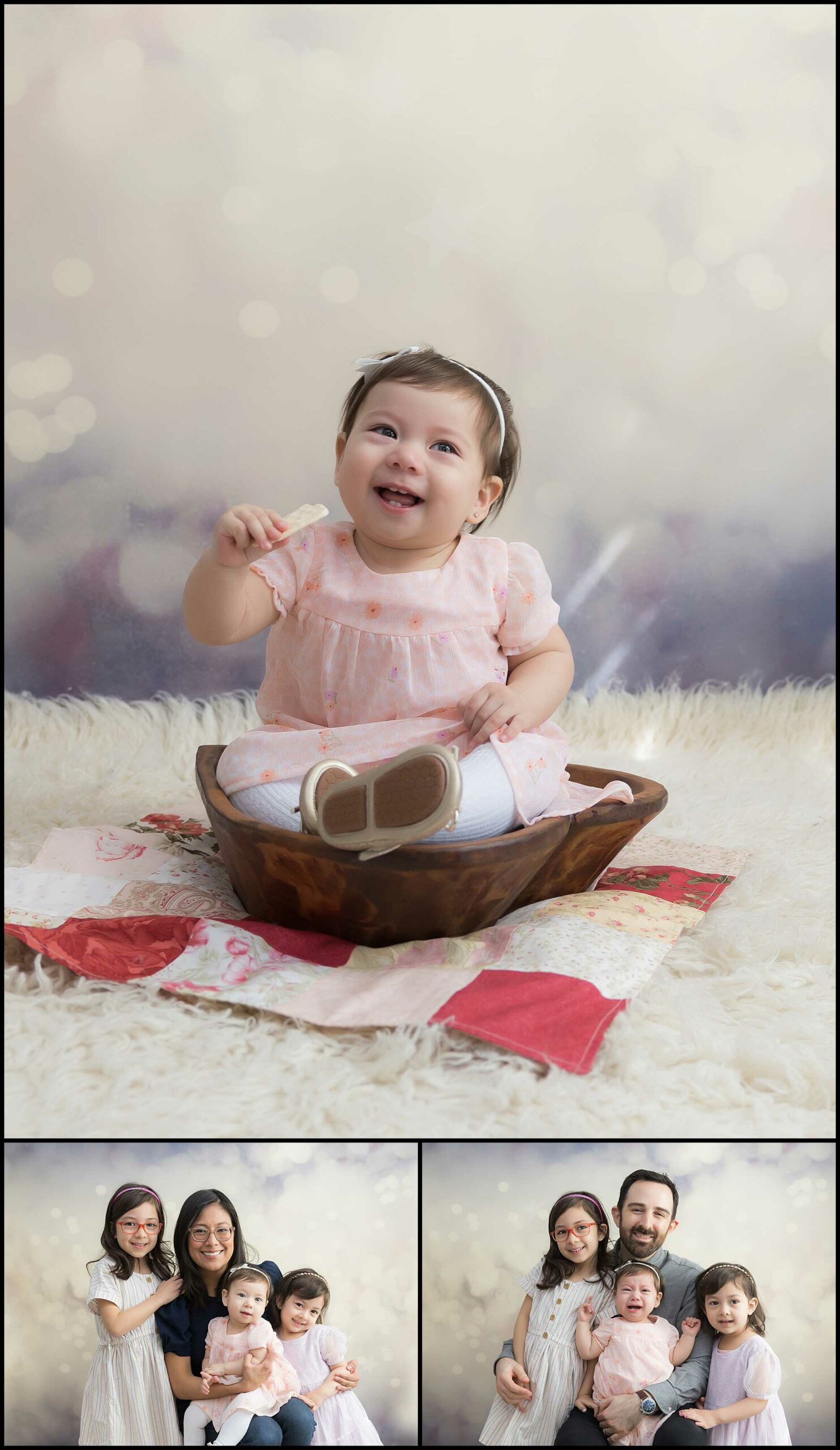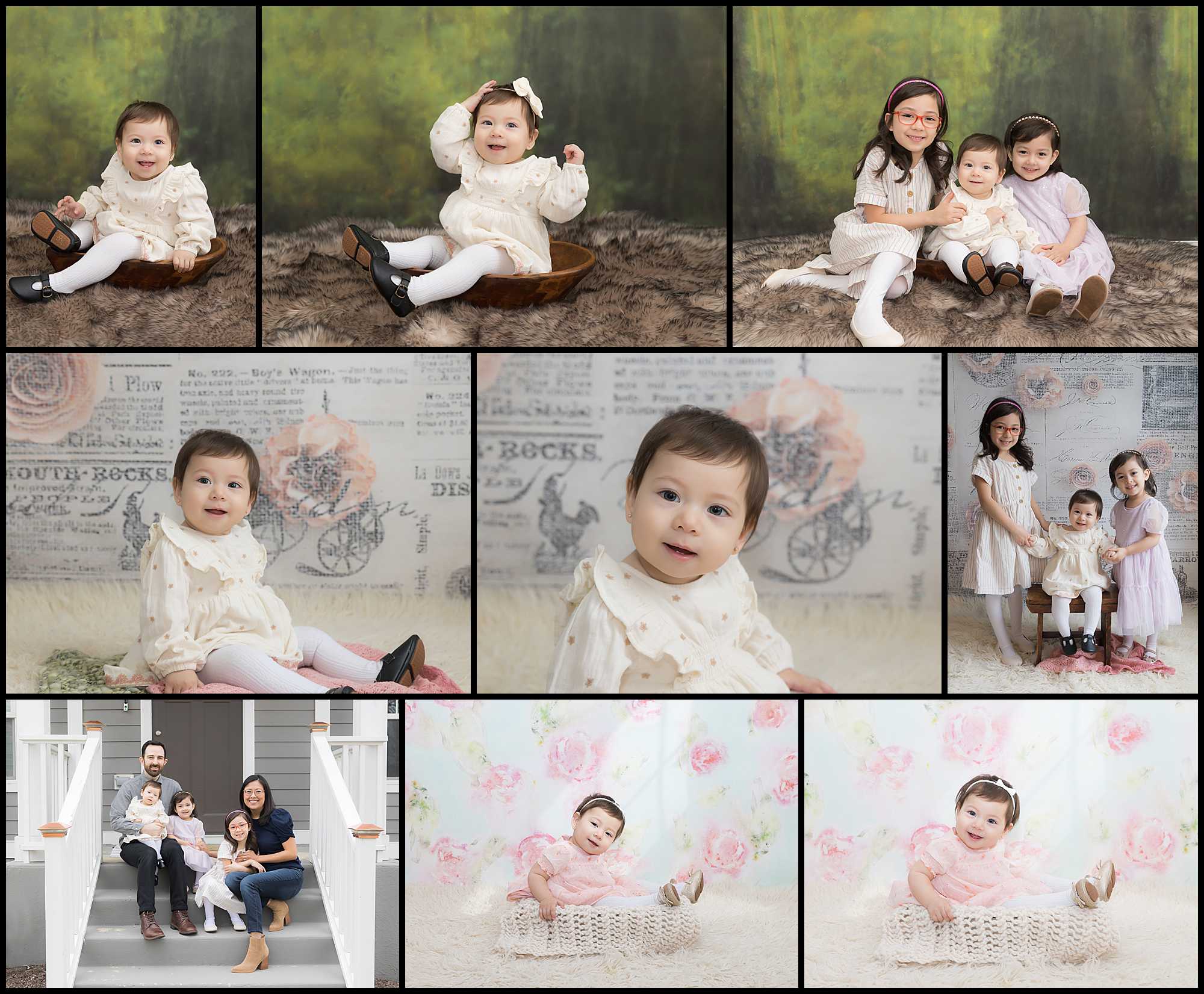 Want to book your own family session?  Contact Me now! 
Check out our Stills by Sarah Facebook page for more too!