I've known the Kolbe Family for years now.   I've been fortunate enough to watch their kids grow and change over the years.  I've been able to cut their hair (fun fact, I cut hair very part time!) and I've been able to do their family pictures a couple of times now.
This Momma reached out to me a smidge last minute for fall family pictures.  Thank heavens I had a small spot to squeeze them in at a beautiful little park in Vernon Hills.  For their session, we did a sunset golden hour session.  Golden hour sessions are my most favorite sessions.   When at all possible I try to shoot the last hour or so before sunset.  We had the most perfect fall weather for their pictures.  It was a great temperature and not too chilly.  There was the most amazing vibrant orange tree in the park that still had leaves!  With their son in middle school and their daughter in grade school they are now at a great age that they can take direction and listen well for their pictures.
These kids did so good!  We were able to knock out their session quickly and got some amazing images.  Seriously, I hope the Kolbe family loves these images as much as I do!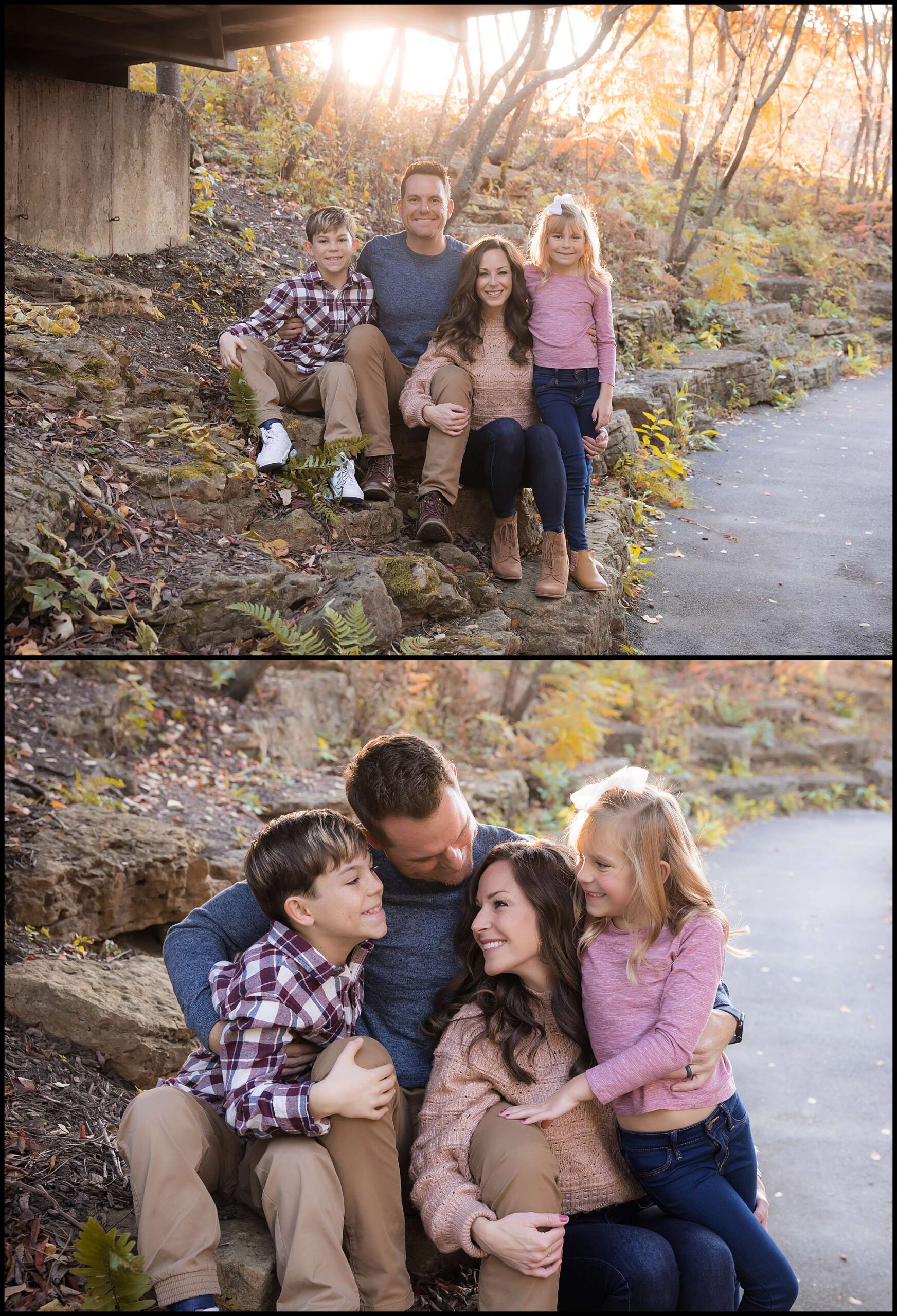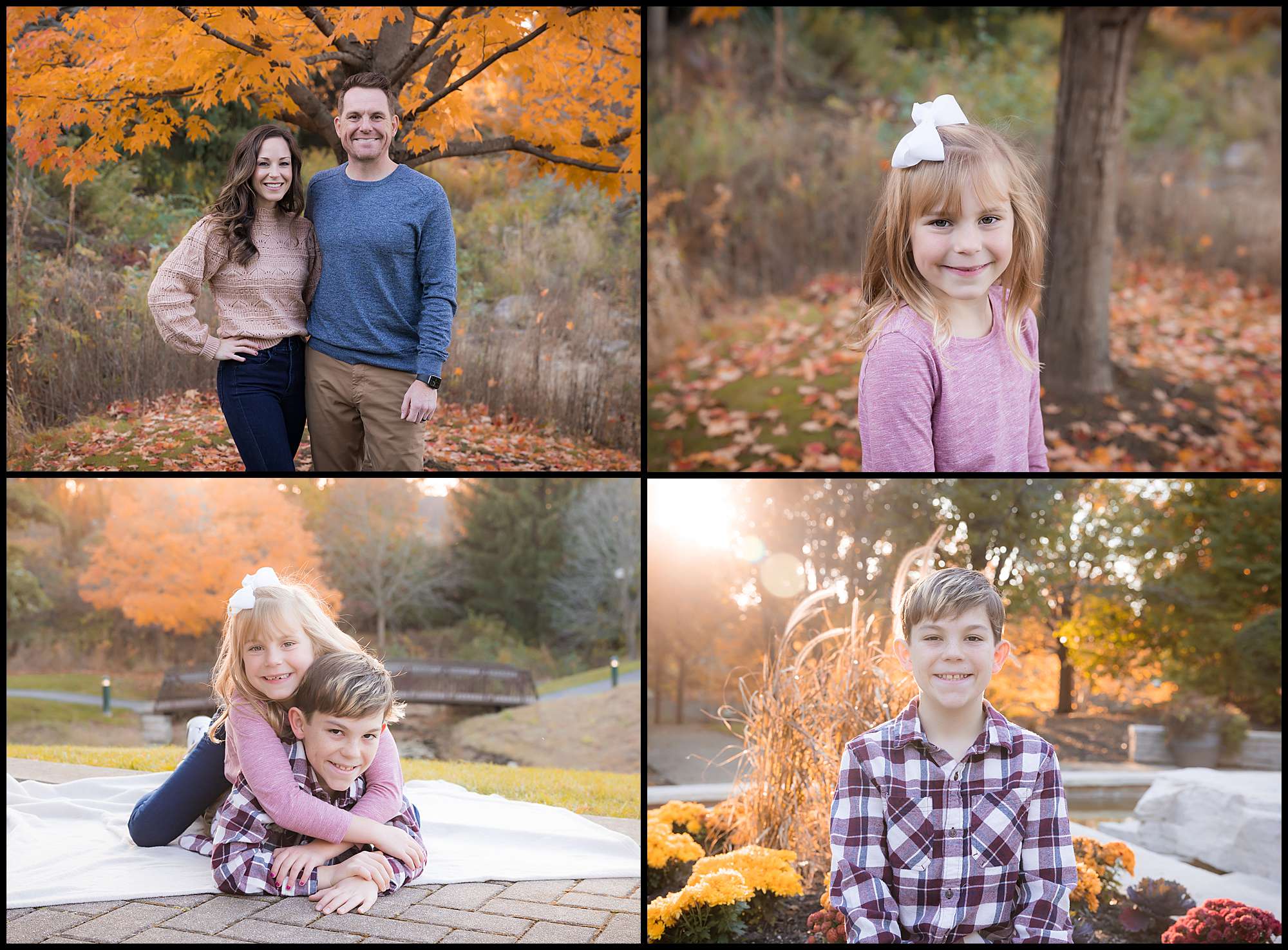 Want to see another past family session?   Check out the K Family blog… they even had an airplane in their family pictures!   While the Kolbe Family had a sunset session, the K Family had an early morning sunrise session!