Caleb came in for his newborn session recently.  He was such a perfect and sweet little baby boy.
When his parents reached out to me to do his newborn pictures I was so excited.  In the past I've had the opportunity to do his older siblings pictures!  Needless to say, I was honored when they reached out to me to do newborn pictures again.  I was even more excited for this family that they have another little baby boy to love on and enjoy.  Babies are always such a blessing and this family has been lucky enough to have 4 sweet babies!
Caleb's older siblings were so good with him and they all wanted to take turns holding their new baby brother. You could see how happy they were to have another new little one to love on.  I have no doubt that this baby will be well protected and taken care of.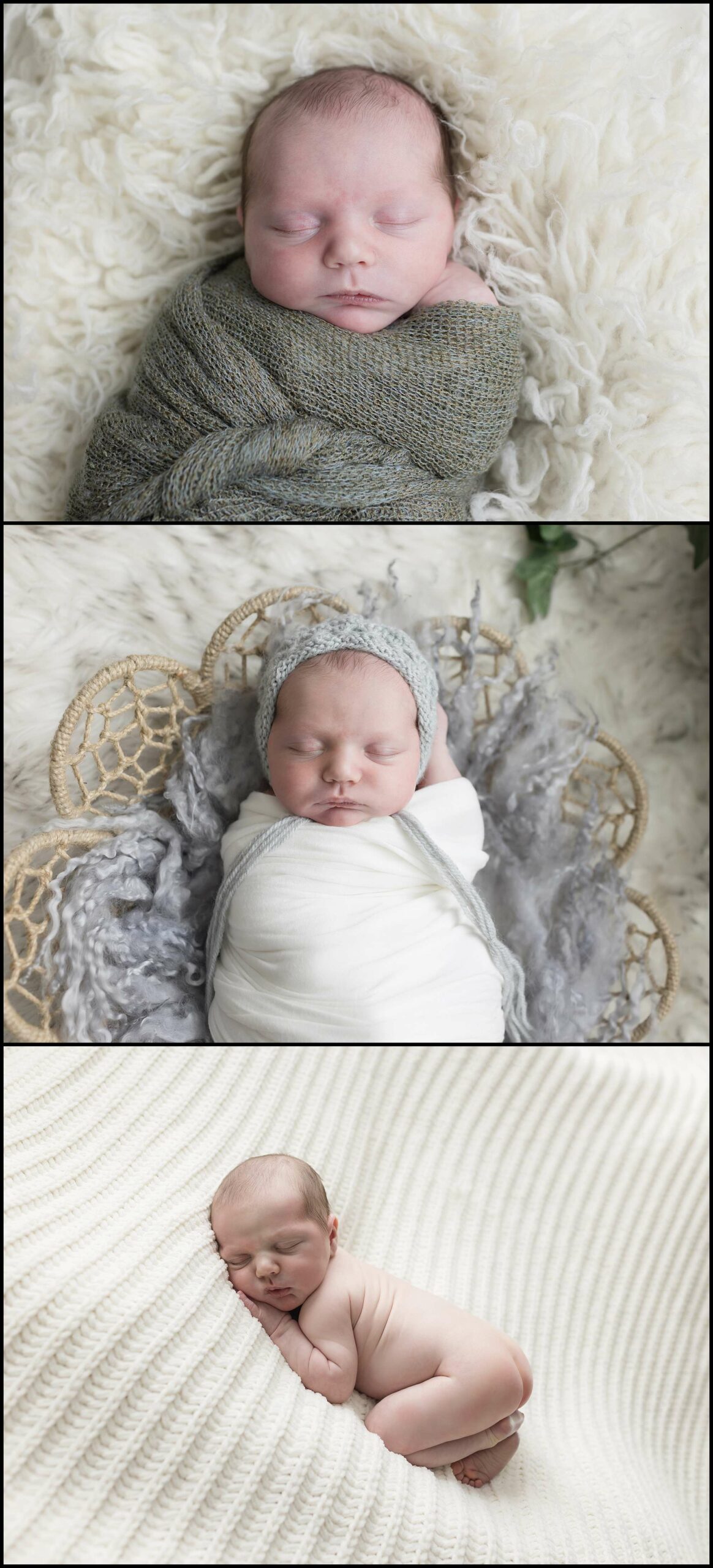 Caleb was a perfect model!
Little Caleb did so well at his session.  He barely let out a peep.  He was patient with being posed and changed. Caleb was a perfect little model just like his older siblings were.  One of the things I love the most about newborn photos is that they are the only session we do when they are asleep.  After all, this is how newborns spend the majority of their day.  They are so sweet and angelic when sleeping. We were able to get individual baby pictures. We also got some family pictures and sibling pictures as well.  This family will have so many great pictures of their newest baby boy.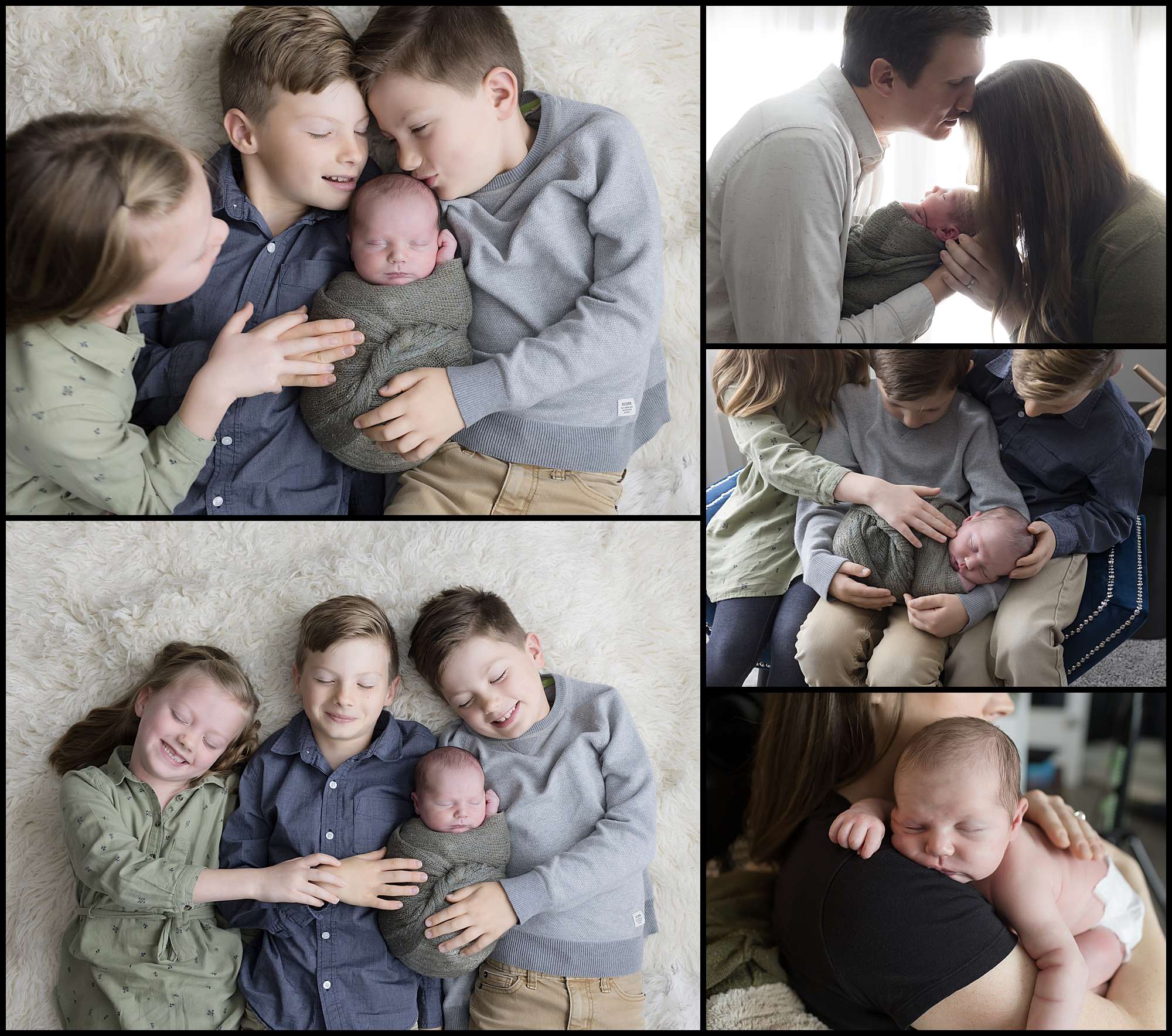 Are you thinking about doing some newborn photos with your new baby?  Check out Jacob's newborn session as well.  And while you are here fee free to reach out to me HERE to discuss possibly doing your session.