Last year I had the opportunity to photograph Brandi and Jose's wedding!  They are a super sweet and chill couple.  Both Jose and Brandi were a dream to work with and they have such a great sense of humor and ability to just go with the flow.
Needless to say, I was very excited when Brandi reached out to me to let me know they were having a baby!  I'm honored that they wanted me to do their maternity pictures.  For their maternity session we did a super casual at home session.  We used both their bedroom, the baby's nursery and their living room for their portraits.  Shooting mid day was a great time for lighting.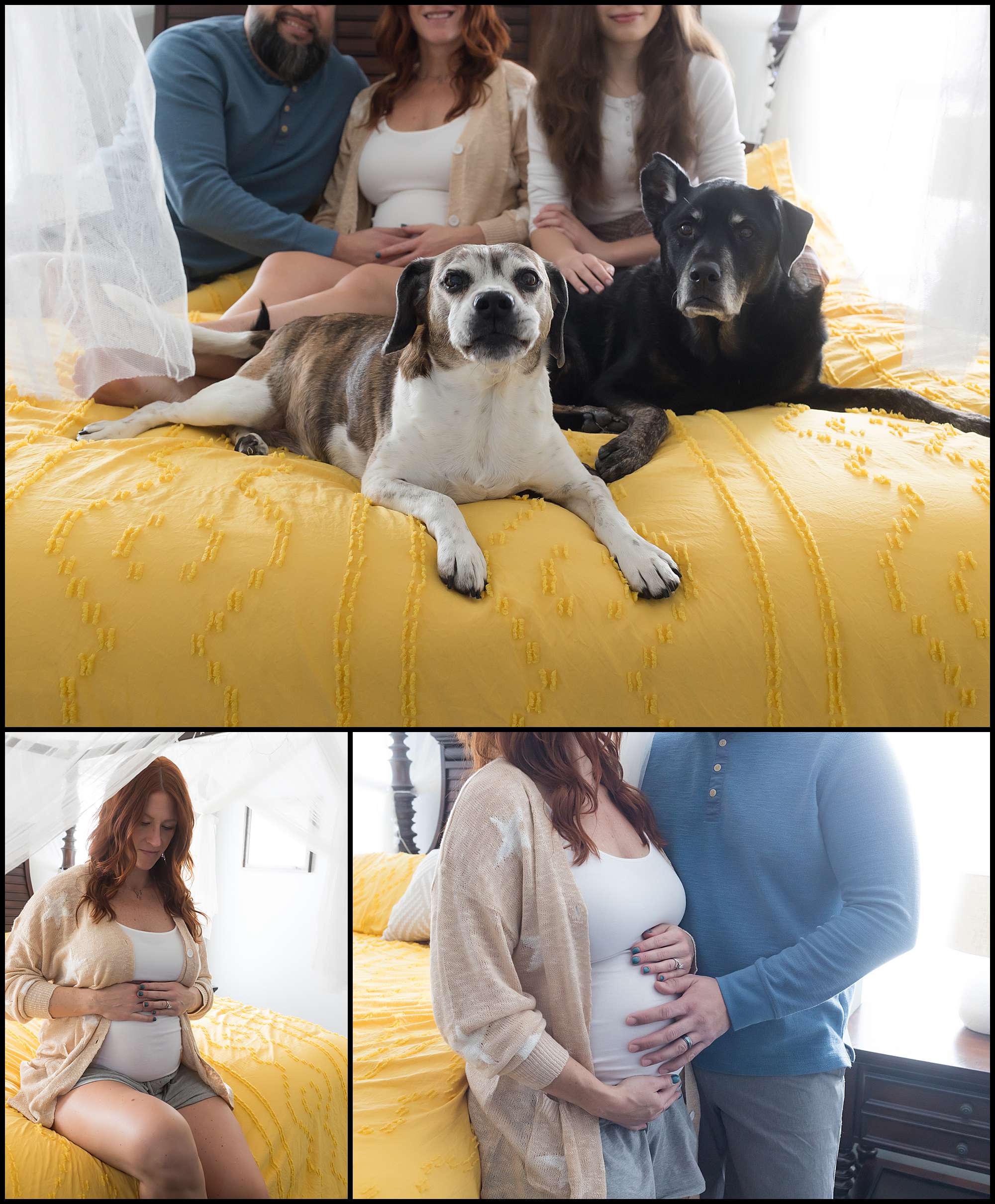 The nursery was beautiful. Jose did a great job making an amazing wall mural with the stars actually lit up in the sky.  For their maternity session we did pictures of just Brandi, some of Brandi and Jose and included Jose's older daughter for some pictures as well.  Brandi has a couple of older dogs that she wanted to include in their session as well.  The sweet pups had a special place in their wedding and I was thrilled to be able to include them in their maternity pictures as well.  I'm such a huge animal person and am always happy when clients want to include their pets in their portraits.
There's no doubt in my mind that Brandi and Jose will make great parents.  I know this baby will be loved and well taken care of.  Needless to say, I'm so excited for them and I just know they can't wait to meet their little one!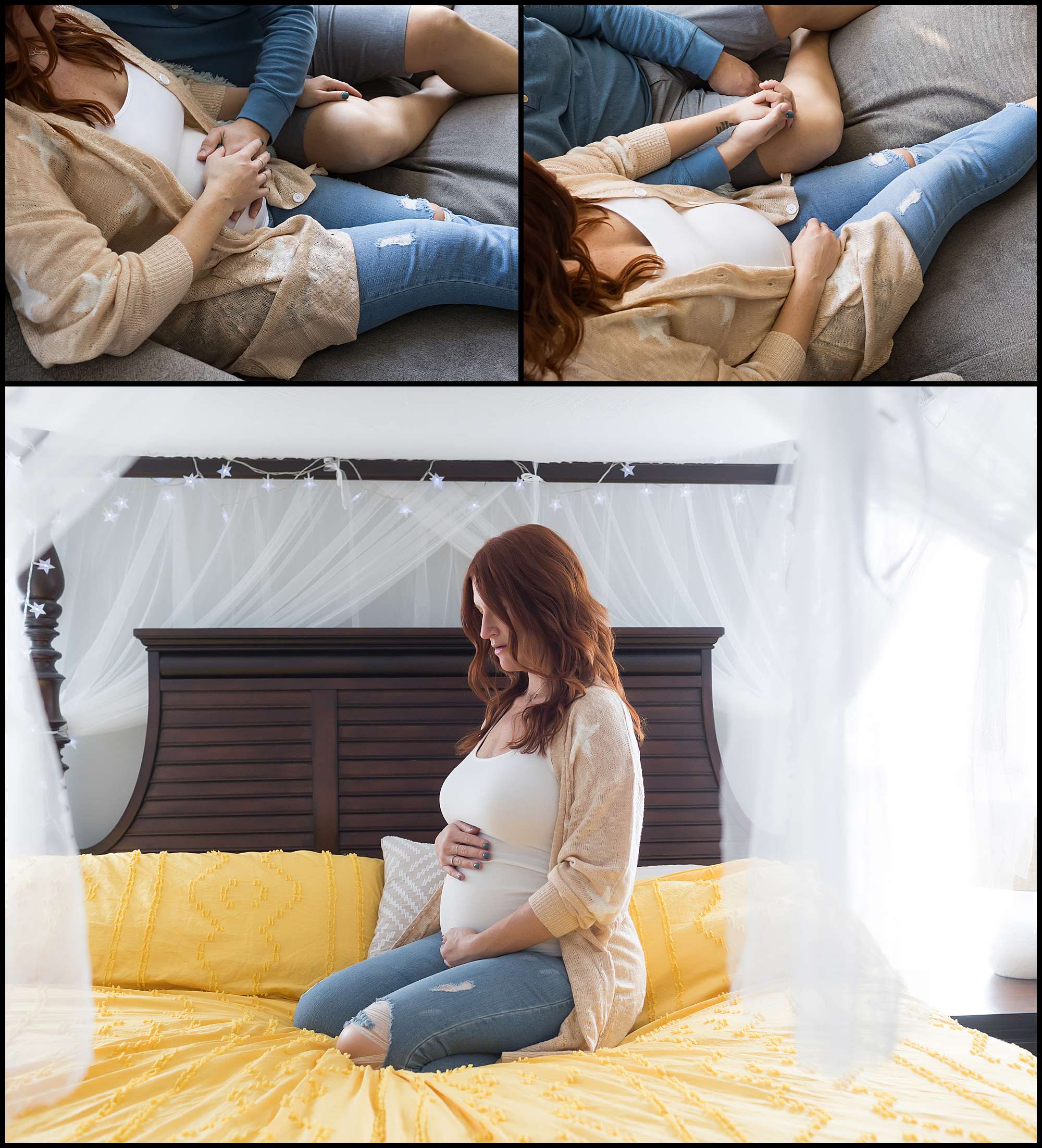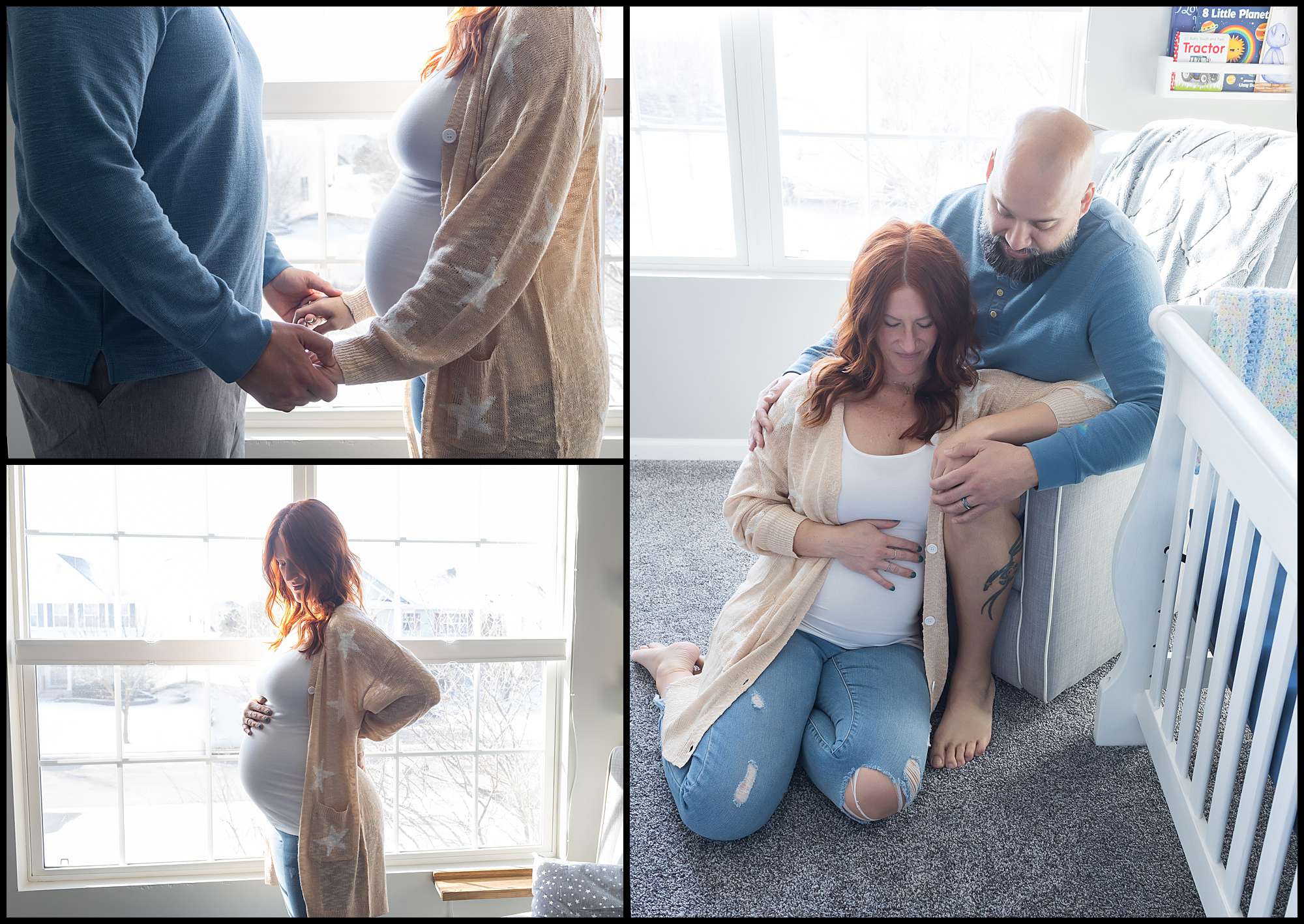 Are you interested in booking your own maternity or newborn session?  If so, reach out to me to discuss further!