Congratulations Jaycee and Drew!  When this sweet couple reached out to me to do their wedding portraits I couldn't say no.   I've known Drew since he was about 9 months old.  Years and years ago I worked with his Mom at a local hair salon.  We've been friends ever since.   She's always been kind of like that older big sister friend.  Needless to say, I was honored when Drew reached out to me.  It's been a few years since I've seen him.   The last time I photographed him was years back for his high school senior pictures.
Jaycee and Drew had a small intimate wedding and we did their photos at the beautiful White Pines State in Mt. Morris, Illinois.  I had never been there before.  Gosh, it is such a beautiful unique park.  It was the most perfect location for their bridal portraits.  We only saw and walked a small portion of the park and it just kept going and going.
There was the most beautiful fall colors and great temperatures for their fall wedding.  Jaycee and Drew brought along their sweet pup, Lights, for a few pictures.  We took some time and did family portraits with their most immediate family member.  Mostly though, we did just portraits of the two of them.  They had a huge gallery of couples portraits.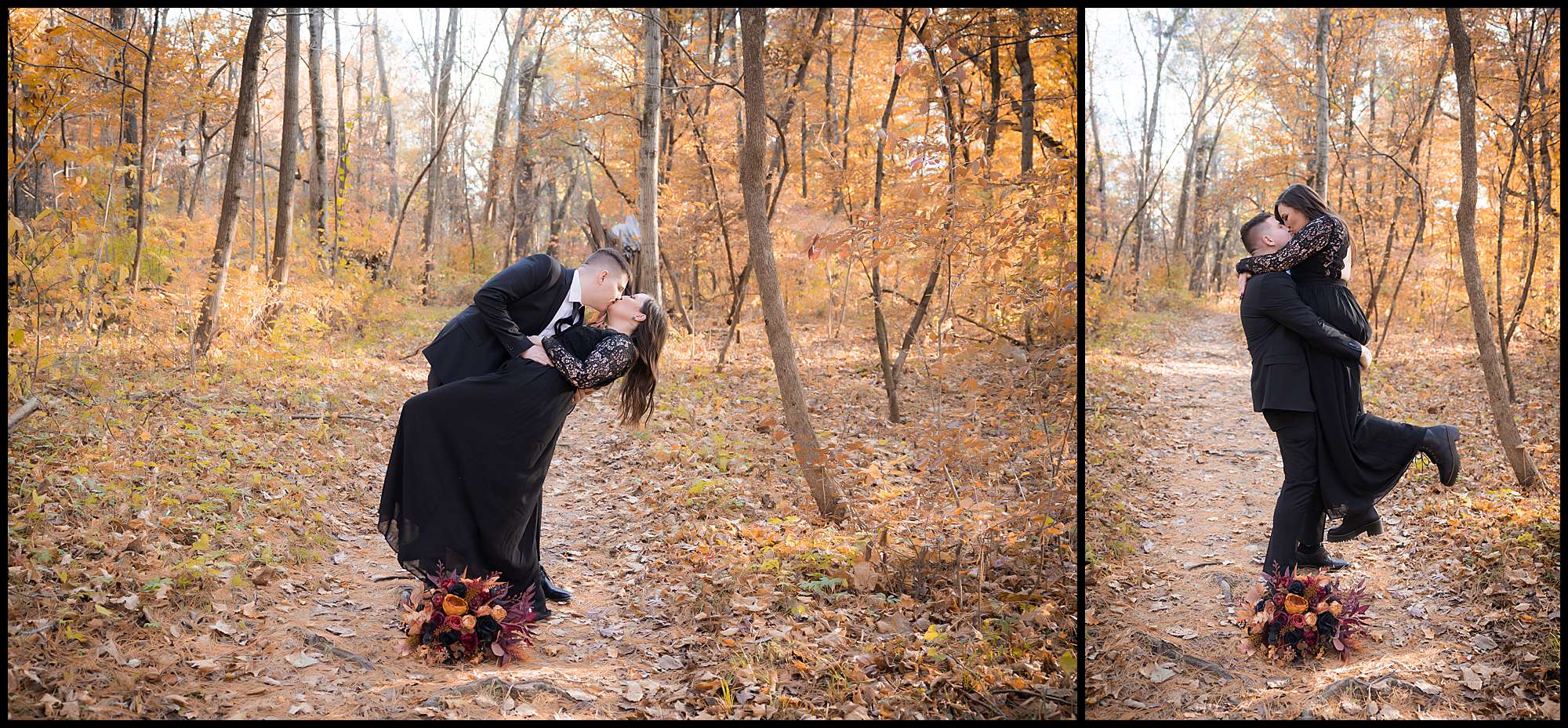 A black wedding dress!
Jaycee wore the prettiest black dress.  Her big beautiful bouquet had fall tones in it.  She had the most perfect long black nails.  Her makeup was done so well and such a pretty color for her face and the occasion.  Turns out, Jaycee dabbles in makeup a bit and actually did it herself.  There was such an attention to detail in their outfits and it really showed in their portraits!
I'm blessed to be able to photograph them and capture these images for them.  Congratulations to you both.  I'm so excited for you both.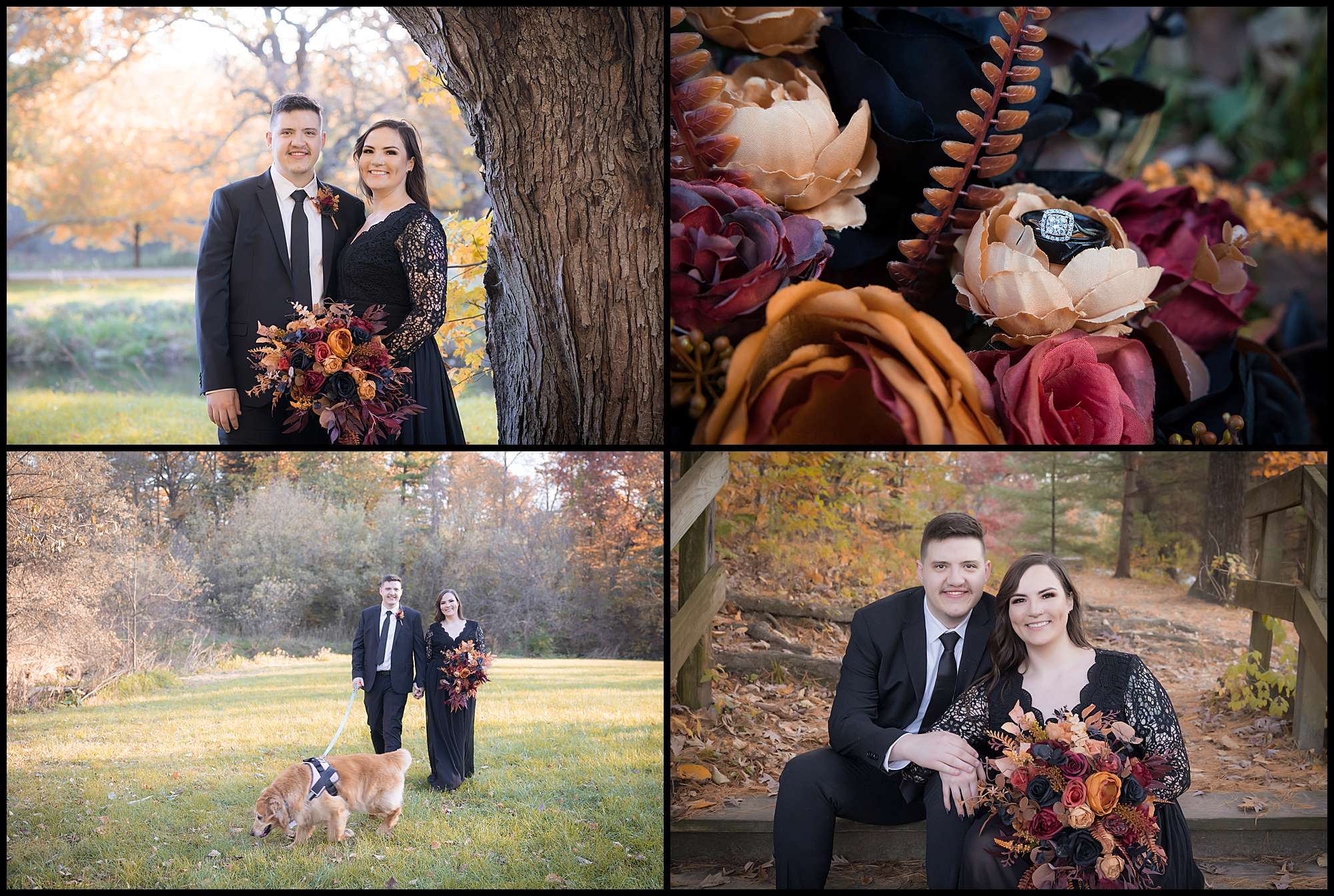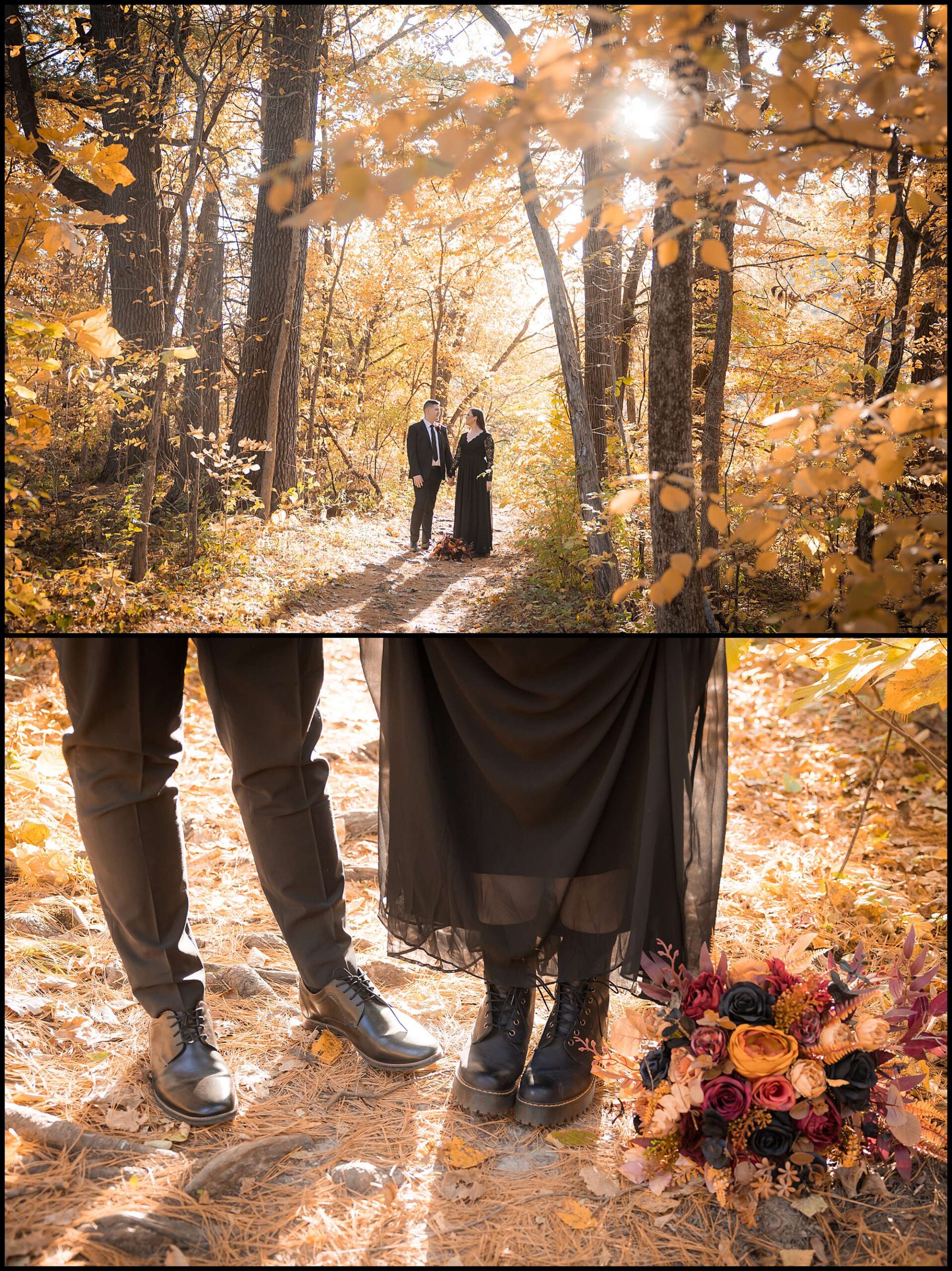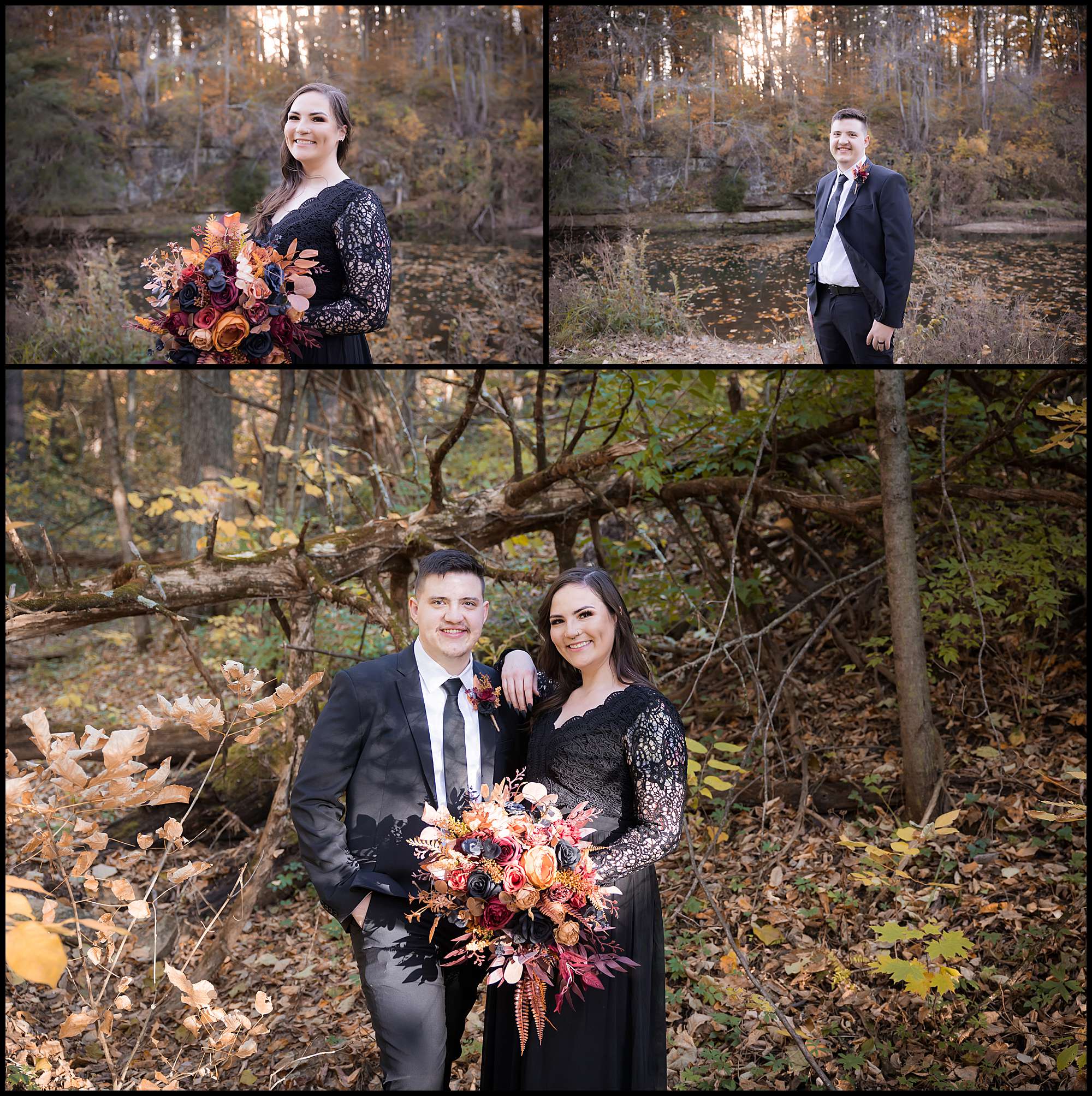 Want to see another past wedding?  Check out Jamie and Matt's Wedding while you are here!