Oh how I loved working with the T Family for their family pictures this fall.  All too often people aren't sure how to pose older or adult children.  I feel the exact opposite about it!  Because I have big kiddos myself I've been fortunate enough to know what it's like posing families at all ages.  Working with this family was especially sweet as this momma has 2 older boys!  Having 2 boys and then a girl myself, I know how special that bond is between a momma and her boys.
We had the most wonderful fall colors for their session in Vernon Hills, IL.  There was the most amazing vibrant orange tree and some bushes that had such pretty colors as well.   I know I've said it before, but I'll say it again and again.  Working with families with dogs is always such a joy.  Our animals really are part of the family and I'm always happy to do your session with your pup!    Usually we do some images with your dog and some without.  Just in case your dog isn't their most photogenic self that day, you'll still have lots of options and images to choose from.
These boys were so easy to work with.  We had a chilly day and they braved the cold and wind like champs.  They listened, followed directions and did what they had to do so we could get through their session quickly yet still provide a full gallery of amazing images.  Thankfully the T Family was flexible with their schedule.  At their first scheduled date we had some issues with rain and wind.   I don't normally love to reschedule but unfortunately I thought it was best for their session.  And, turns out it was just perfect fall colors at their next date so I think it worked out just fine.
Enjoy a few images from their session!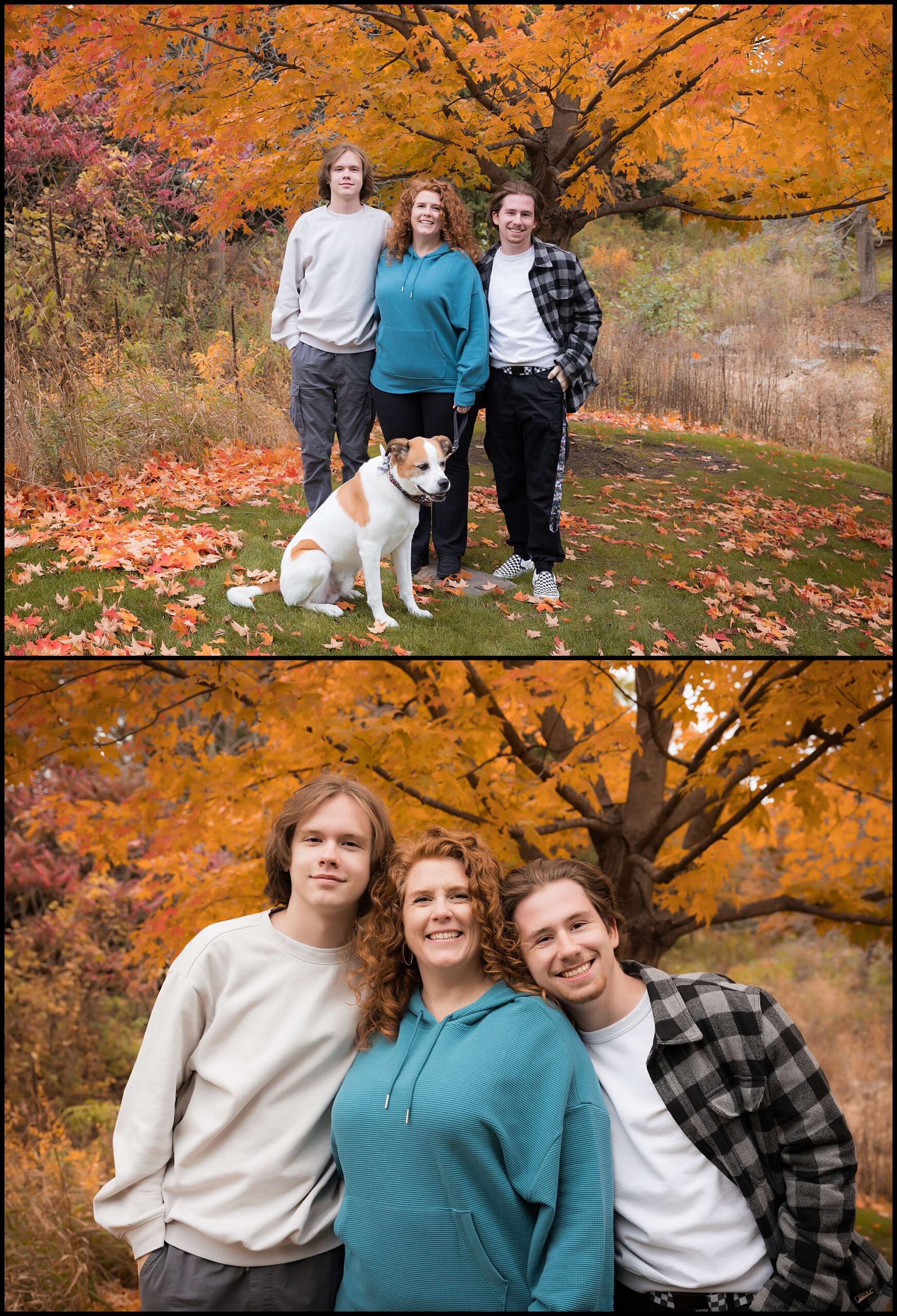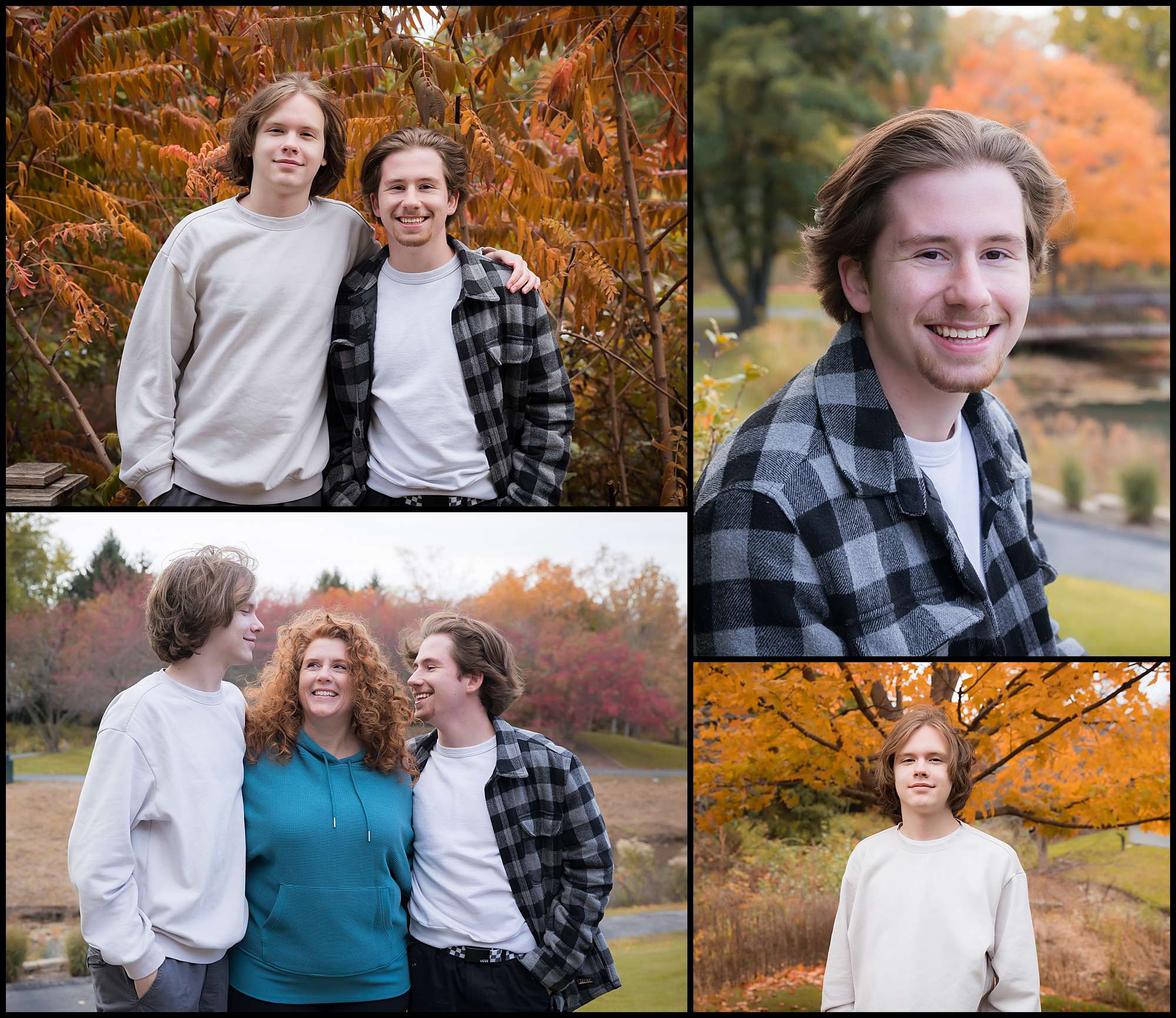 Would you like to see another family session?  Check out the Druml's family session!  And, while you are here, feel free to reach out to me to discuss doing your own session.