Asher came in for his newborn session recently and he was a picture perfect little baby model.  I first met his parents a couple months back when I did their maternity pictures.  They were such a nice couple and I was so excited to be able to work with them for their baby's newborn session.
Little Asher came into the studio and had the most amazing full head of dark hair.  He slept like a champ for the first 2/3 of his session.  Asher didn't make a single peep during family shots or the first part of his session.  He clearly liked being all bundles up in his tight little wrap.  You could just see how loved he is already.   His parents had the biggest smiles and just looked at him with the most precious look!
Mom had some special requests for his newborn pictures.  Since Asher was born in the fall she really wanted to incorporate that into his session.  I don't normally pose babies in pumpkins but since it was a special request I made it happen.   It took a little bit of coaxing and a lot of snuggles and bouncing to get little Asher back asleep so that we could do this last and final important photo for mom.   I'm pretty happy with how it came out and I'm sure Mom and Dad love it too!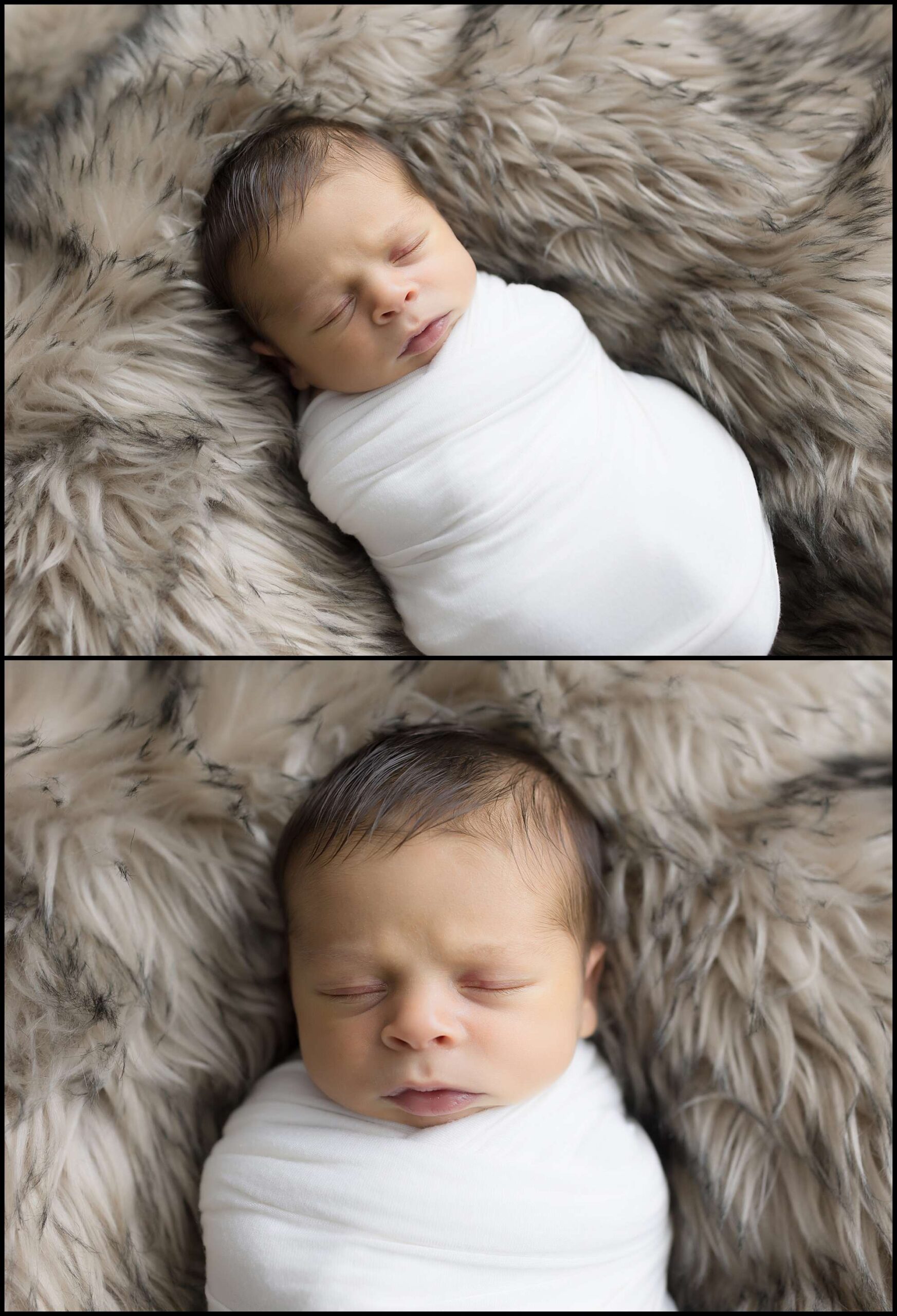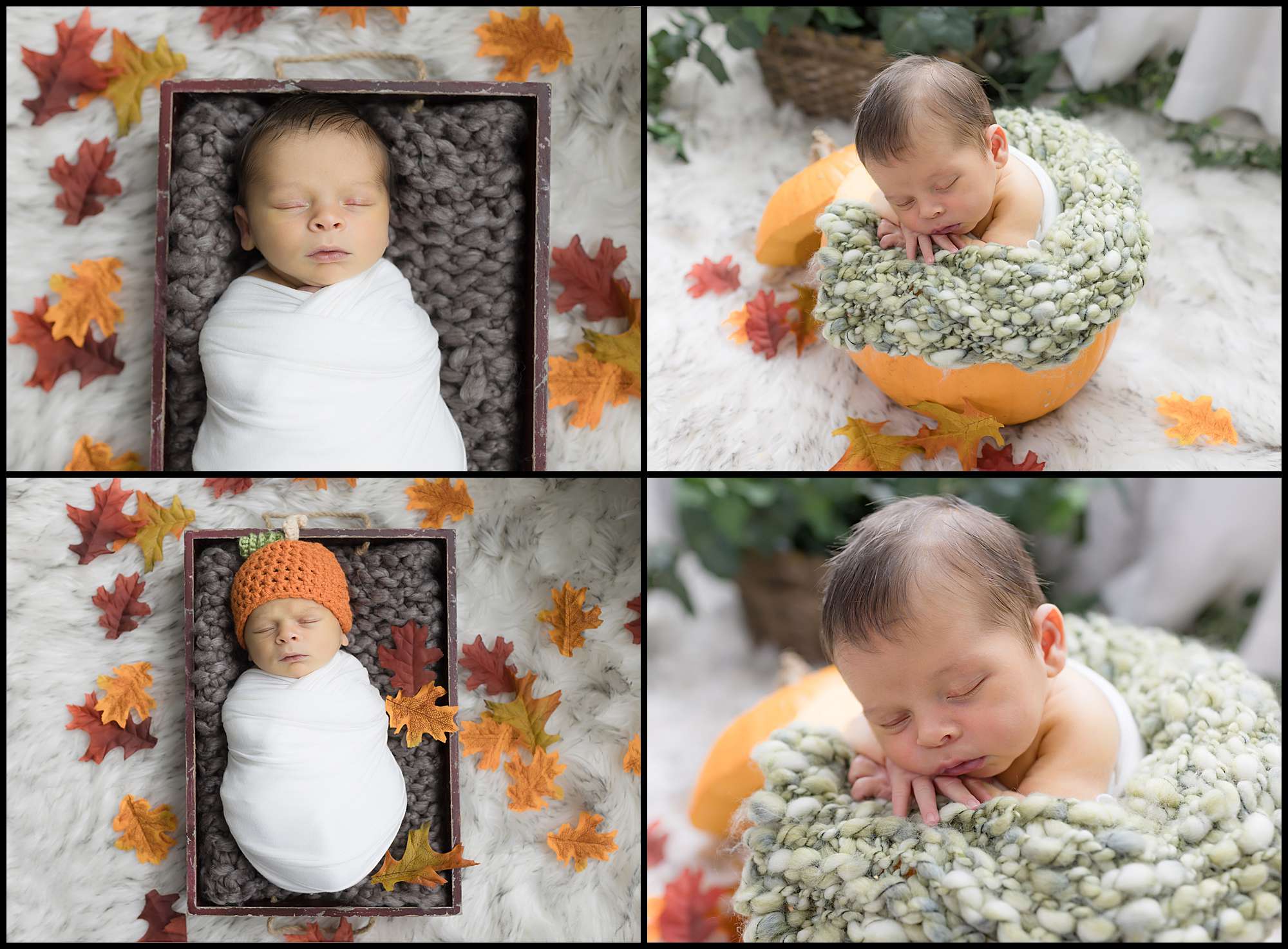 While you are here, feel free to check out Heidi's newborn session as well.   I've been so fortunate to have such good baby sessions lately!