Beckham is the third baby boy for this sweet family.  I've been lucky enough to photograph all three boys newborn photos.  Little Beckham is surrounded in love and has two older brothers.  His older brothers are 3.5 years old and 18 months.   Yes, this beautiful Momma certainly has her hands full with three itty bitty boys.
It's been so fun to see how much these boys all look alike and how similar they are.  Yet, they are so so different personality wise as well.  The oldest brother was so well behaved and excited to hold and take pictures with his new baby brother.  The middle guy at 18 months of course was active and crazy as ever.  He wanted absolutely nothing to do with pictures and especially not with hanging out with a little baby.


This family was patient and understanding that they had some challenges.  Haha… Dad and Auntie even dressed up in a dinosaur costume running behind me to try and get the attention of these little boys.   Gosh, I love a family that is real and funny and willing to do what is necessary for their photos!
It's been an absolute honor being able to photograph these three little guys.  I am beyond blessed that this family trusted in me to capture their newborn photos.  After all, they are really only this little for such a short short time.   I can't wait to watch these boys grow and see all of the things they will do!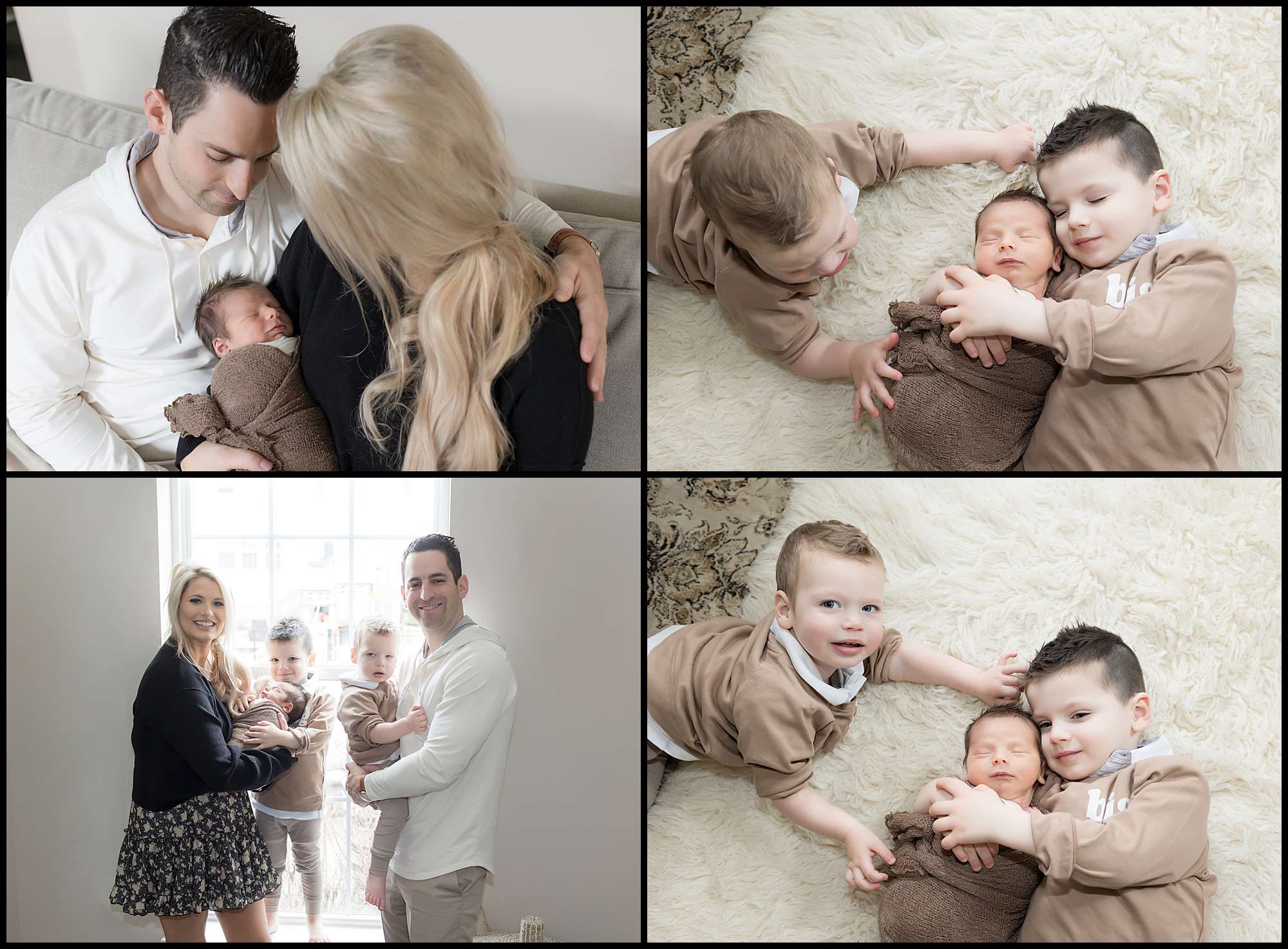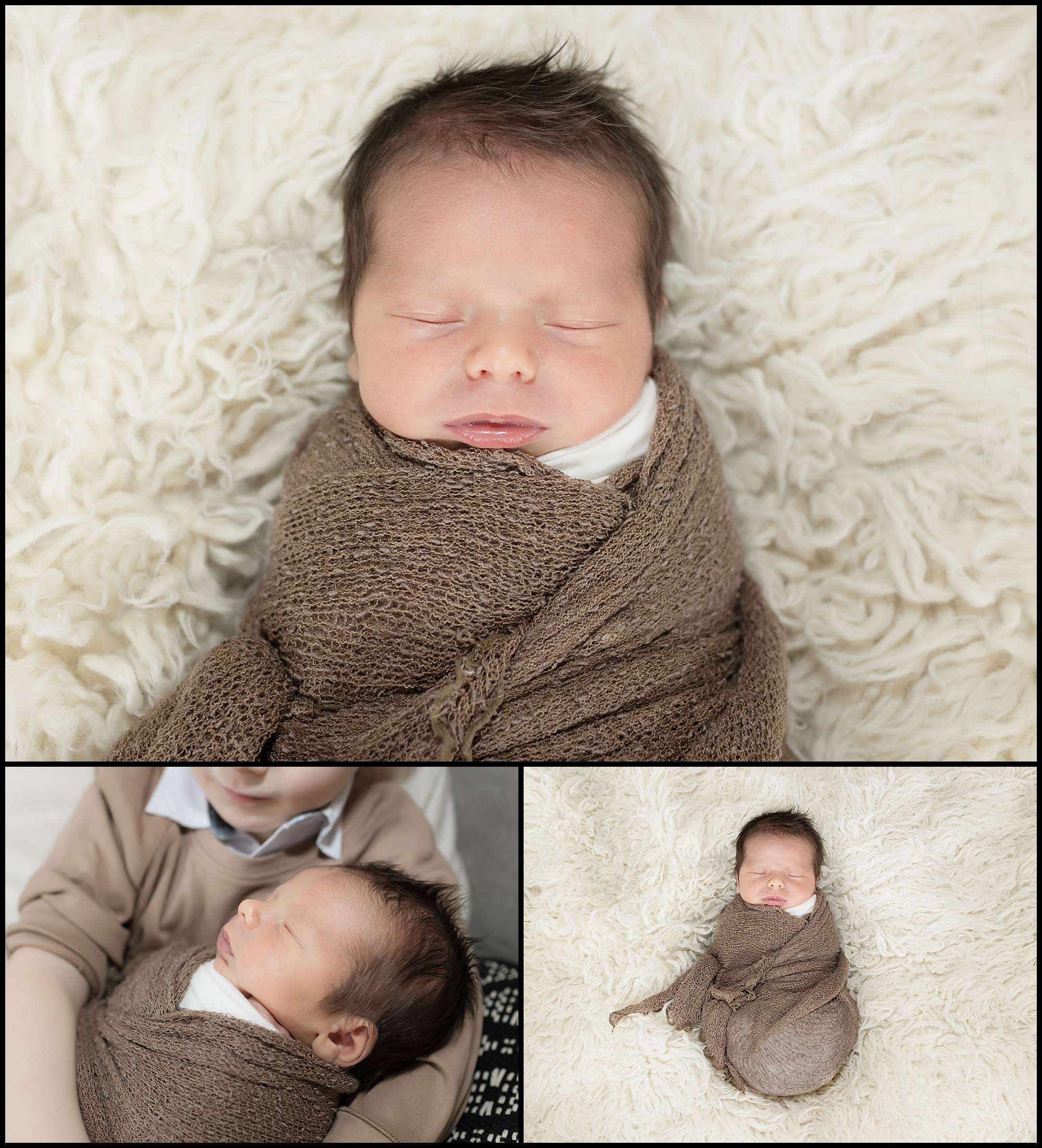 Want to see another newborn session?  Check out Brody's blog as well!