Sweet little Allison is baby number 3 for this adorable family.  She is now one of three sisters.  Her older sisters are five and three years old!  And my, how these three girls look so much alike!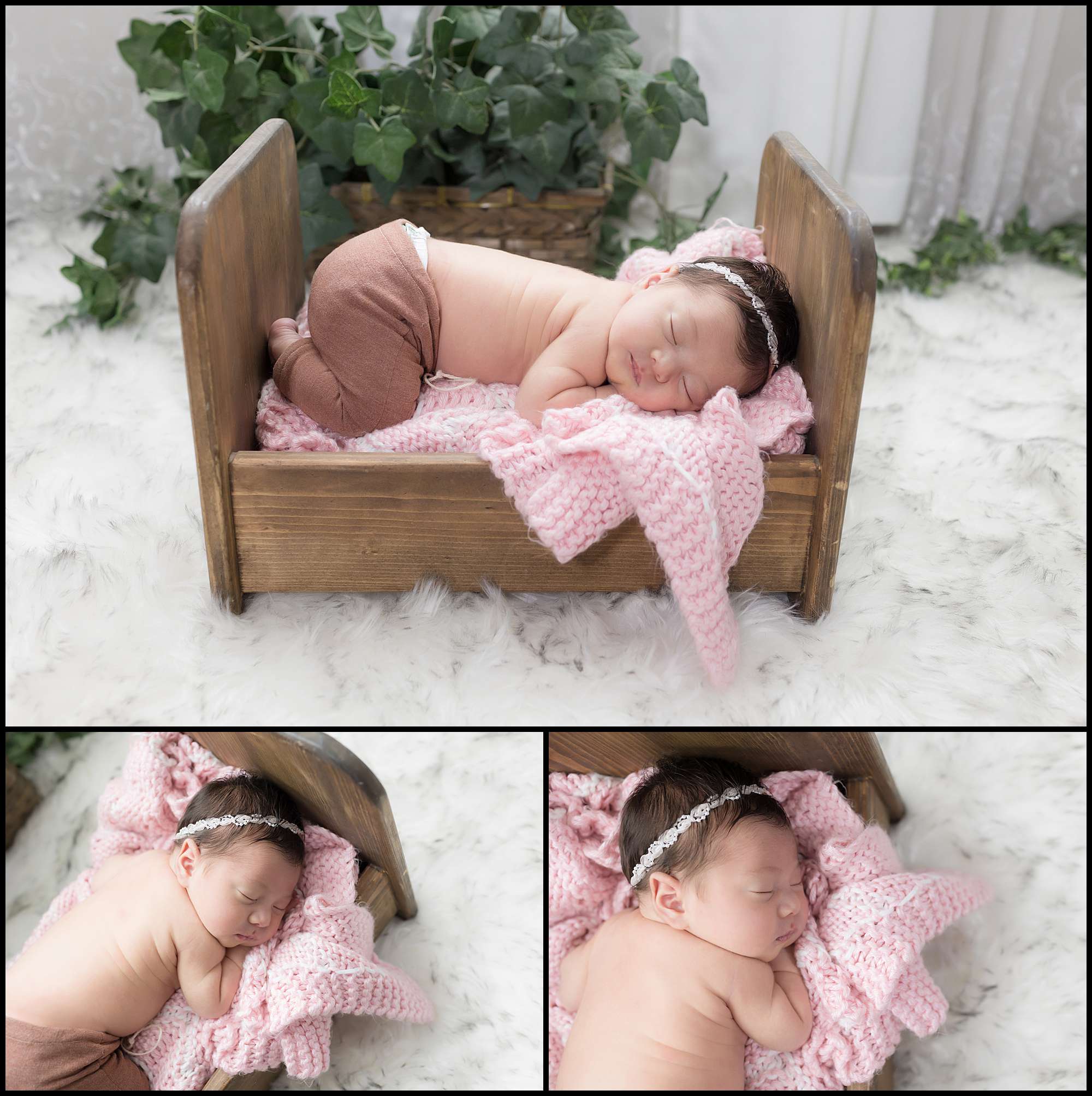 Last week, I had a family where I was lucky enough to photograph all three of their boys!  You can see Beckham's session HERE.   How cool is it that the very next newborn I photographed was also a family where I've photographed all three of their sweet newborns.   This time, however, it was three baby girls in a row!!  Oh how I love it!
The big sisters both seemed very happy to have a little baby sister.  Girls are often times, more welcoming with a new baby.  After all, they have that nurturing personalities from playing with their dolls and such.
All three of these little girls were so well behaved.  The two sisters did so good with both family and sibling shots.  The three year old had a case of the giggles and it was simply adorable.  When their portion of the session was over they were able to play in the little playhouse I have in the studio and watch their favorite Barbie show on the tv.  And of course, because they did so good they got to take a lollipop home with them as well.
Allison was a perfect little baby model.  She got a little cranky here or there but nothing that a little patience and love couldn't fix!   I can't wait to watch these beautiful little girls grow up and see the little humans they become.   To Allison's family-  thank you for trusting in me and driving out here for her session.  She's such a sweetie and I just know how loved she will be!