I've met Mallory and her family a couple of times in the past.   First, I met their sweet family for their family pictures.  I loved that they even brought their dog to their session.  Second, Mallory's mom owns Love Notions Sewing Patterns and I was fortunate enough to do some photography for their new workshop.  My most favorite session, however, was Mallory's senior pictures.
Mallory is such a breath of fresh air.  Not only did she bring her adorable dog to her senior session but she brought her French horn too!  It's always a joy when senior's bring something that is personal to themselves. Mallory brought the most perfect outfits for her session.  I especially loved her blue dress she wore at the end of her session.
In addition, I can honestly say that I've never had a parrot crash a session before.  We were walking along the Main Street.  There's these cute little businesses on the first floor with apartments on the second floor.  Well, one of the apartments had a parrot.   The parrot was up on the second floor sitting on the wrought iron railing.  As Mallory approached the stairs leading up to the second floor, the parrot slid down the railing.   It was so funny.   Just as a person would slide down a railing this parrot did the same.   Mallory held out her arm to see if he wanted to hop on.  Instead, he said a very loud HELLO!    Mallory jumped back and laughed.  She clearly didn't expect this parrot to talk to her.   Well, I can say that's a first.  In addition, the parrot made for a funny story and some great pictures.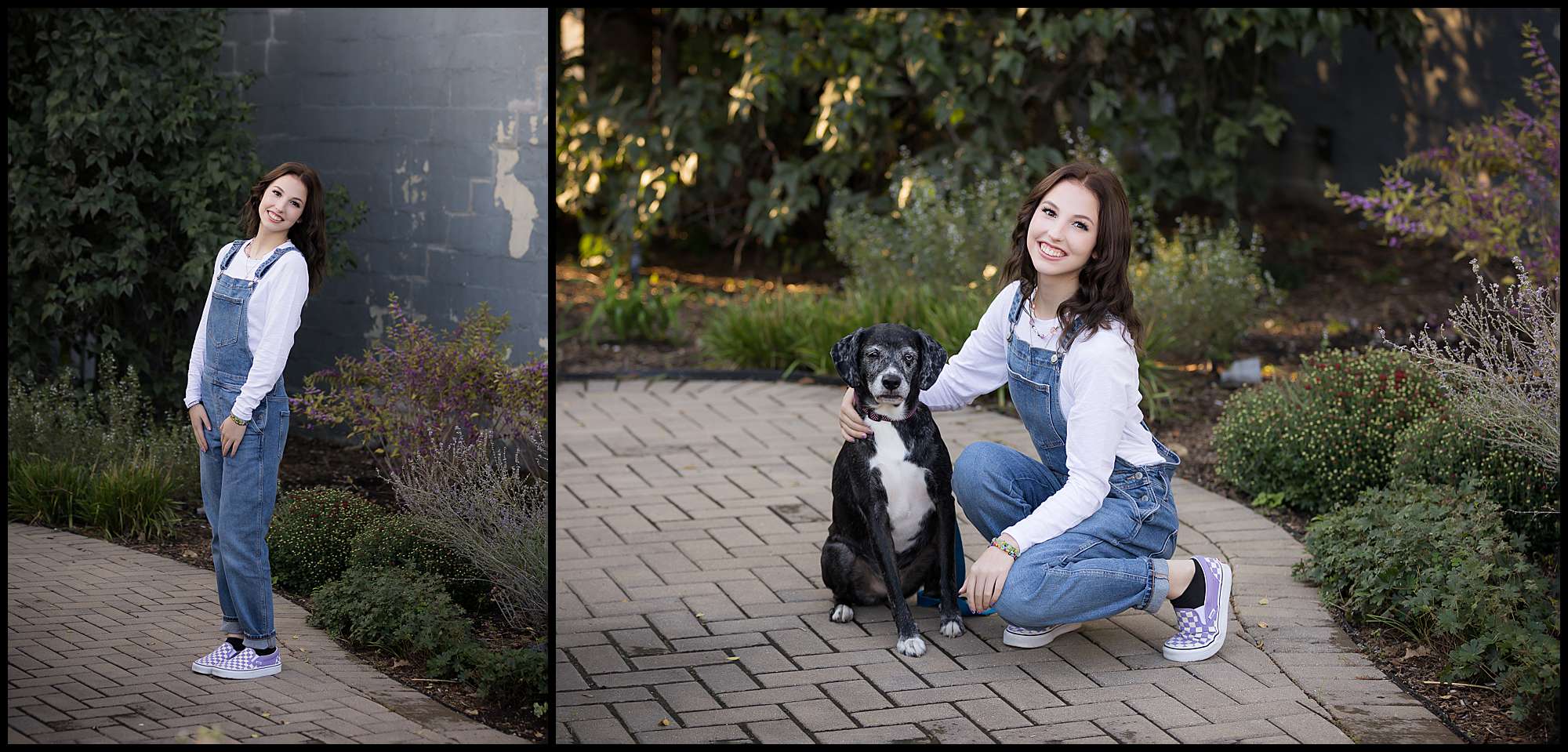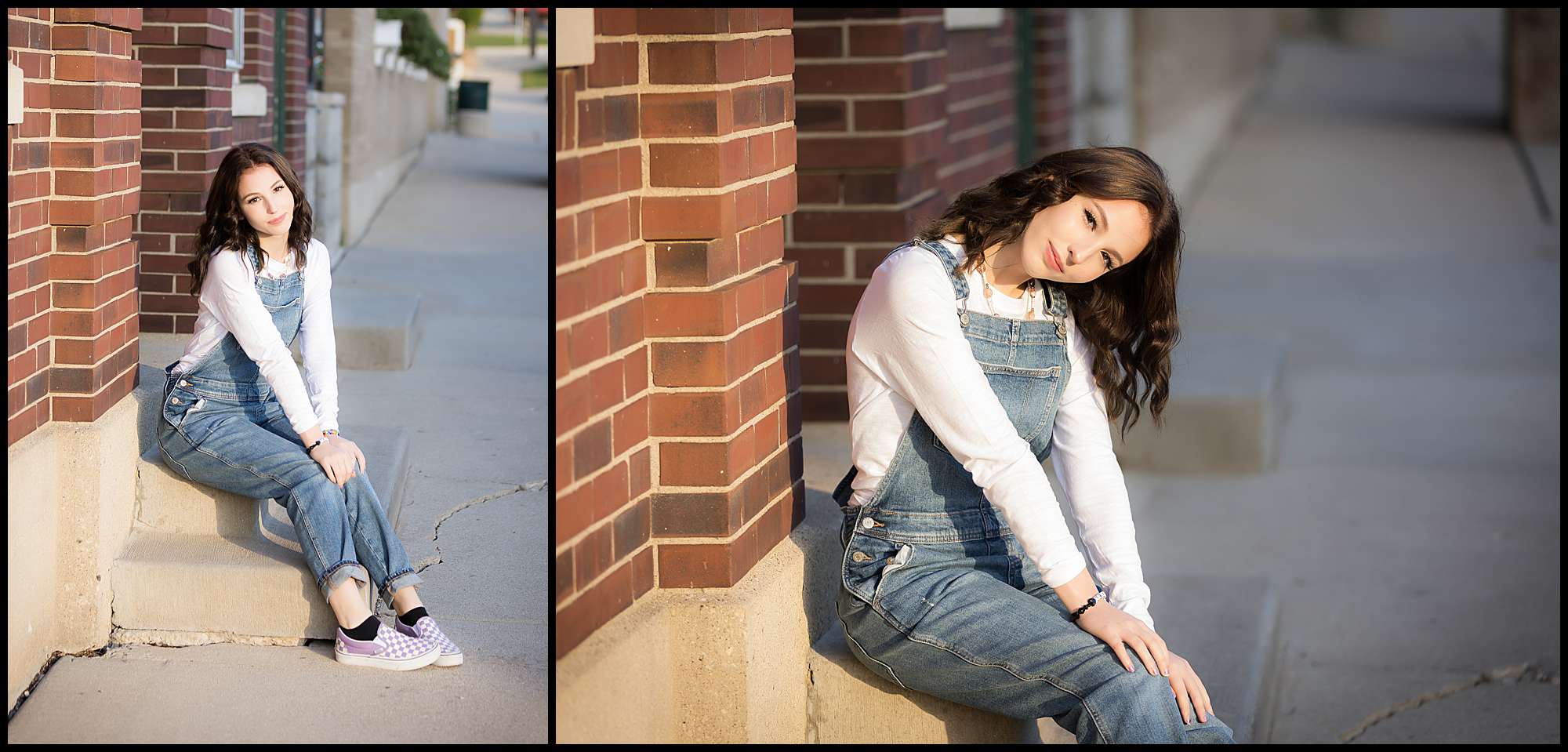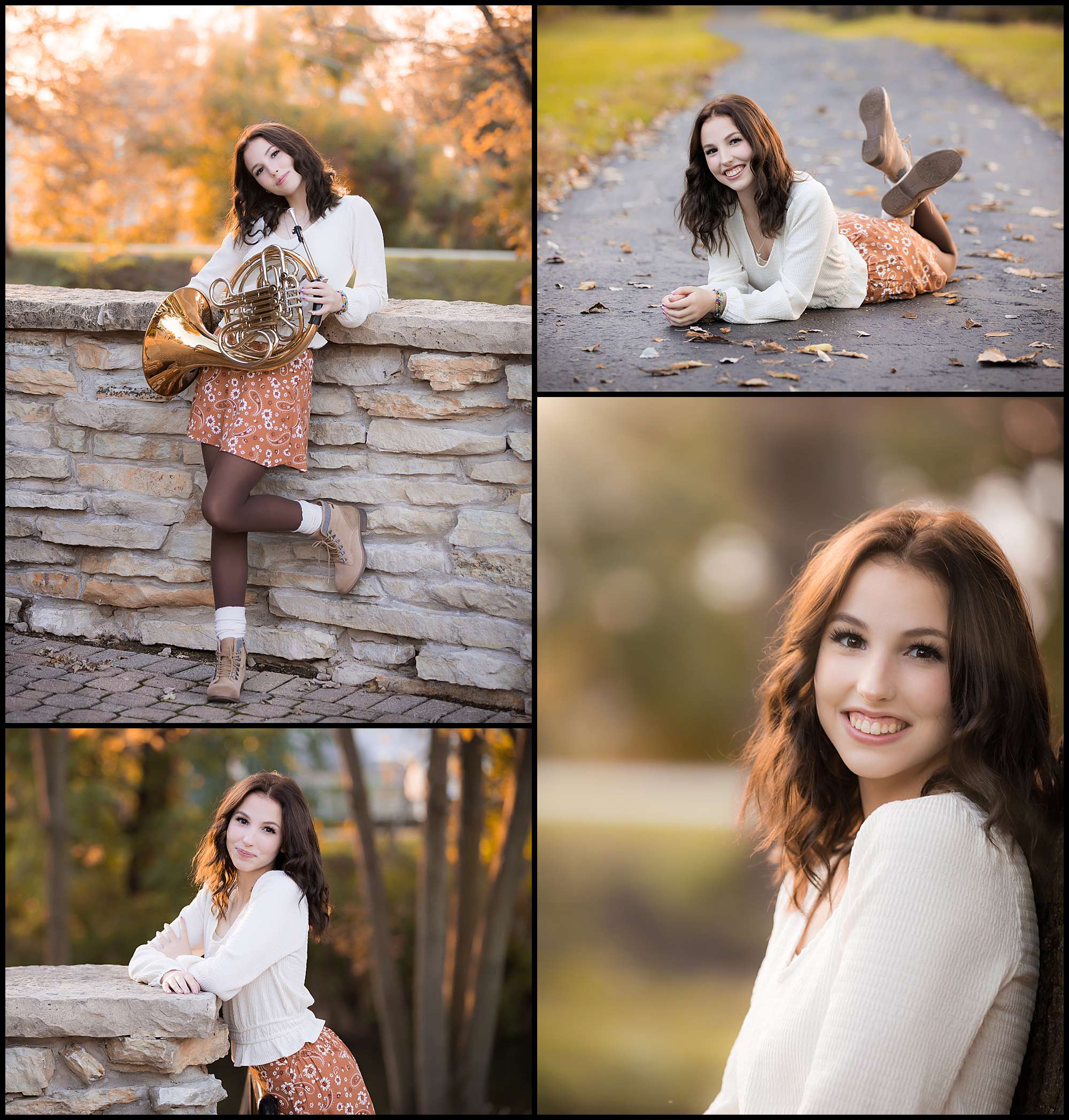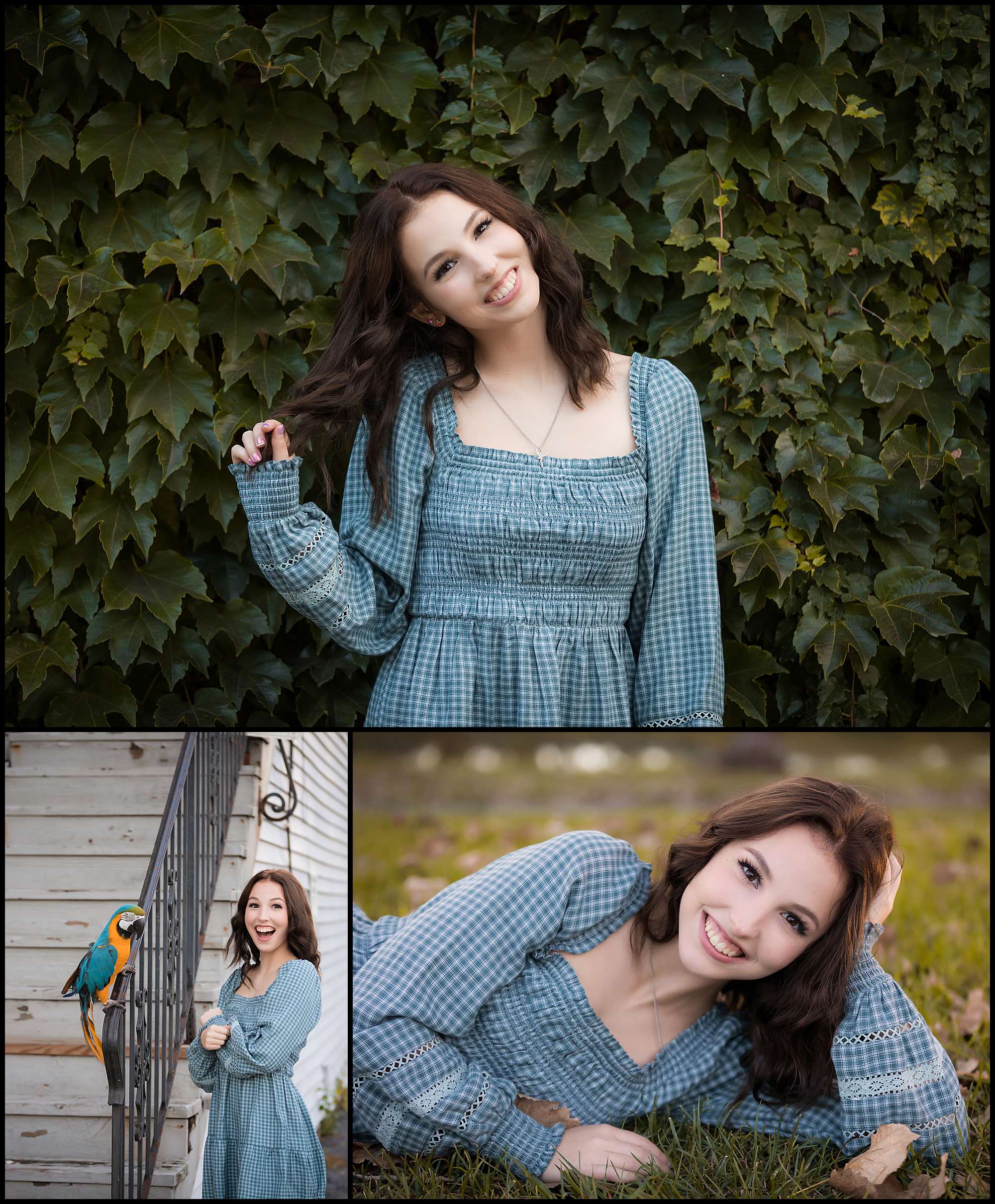 Would you like to see another past senior session?   If so, check out Presley HERE.