Graham was one of the older newborn sessions I've had.  His Momma decided last minute that she really wanted to capture him at this sweet age.   I'm so happy that I had some openings in my schedule the following week to get them in.  At 7 weeks new babies this age can often be a challenge when trying to capture newborn type images.  Prior to the session, I had warned Mom that I wasn't so sure how many images we would be able to get from his session but that I was more than willing to try my best.

Wow, Graham did so incredibly well!    He slept so good for his session and barely made a peep.  When he did stir, he just need a little swaying and patience and he calmed down almost immediately.   Luckily, I even got a couple of little smirks from him.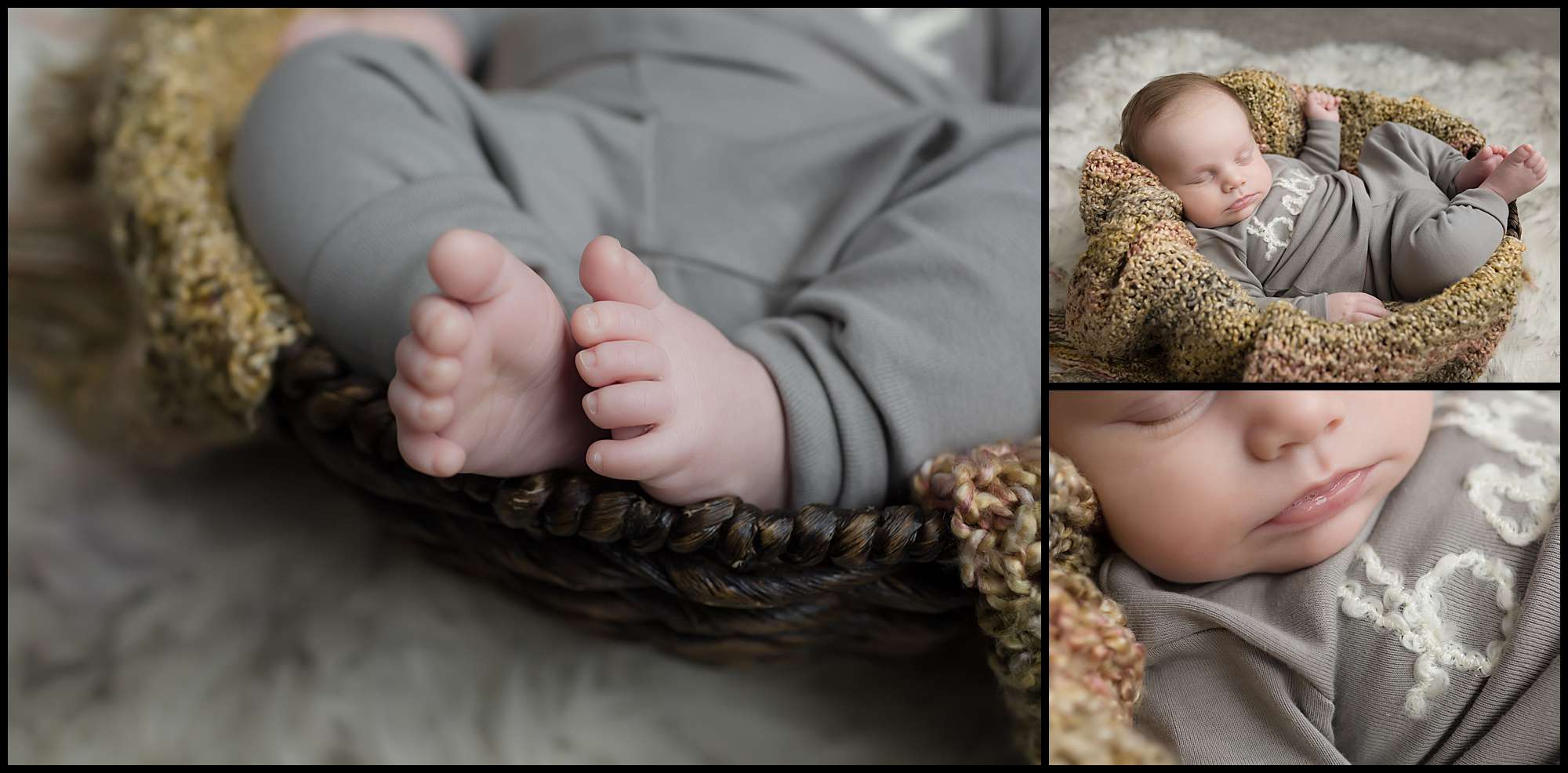 Graham's Momma and Grandma came with him to his session.   It was so nice to get to know them as well.  They brought along a couple of blankets that they wanted to incorporate into his session.  These were a special knit/crocheted blanket and a little quilt.  Both of these were made with love special just for this little man.  I'm always happy to incorporate special items into newborn session for a few photos!   I know how special and important these items are and how much love has gone into these blankets.

Check to these super sweet images of Graham.   He really was a sweetheart and I'm so happy I was able to photograph him!
Want to learn a little bit more about me??  See this Blog Post!