Jonathan and Sarah were such a delight and breath of fresh air during their couples portrait session.    Almost six months ago Jonathan reached out to me.   His girlfriend, Sarah, had been hinting at doing a couples session one of these days.  So, he decided to surprise her with a gift certificate for Christmas.   What Sarah didn't know was that Jonathan had also talked to me about proposing during their photo session.
Quite a few emails later we had Jonathan and Sarah on the books.  We waited til May so that everything would start to green up outside.  Flowers in the background is always better for proposal pictures than dry dead looking plants with no leaves!   I'm impressed that he was able to hold out so long on proposing.   Gosh, just knowing that it was coming would have created so much anxiety for me.
Sarah was a dream to work with before their session.  She even sent emails asking my opinion on what to wear for their session.   Since I knew it was going to be a big day and was going to be captured on camera I suggested a beautiful navy dress she had it narrowed down to.  Her choices were absolutely perfect.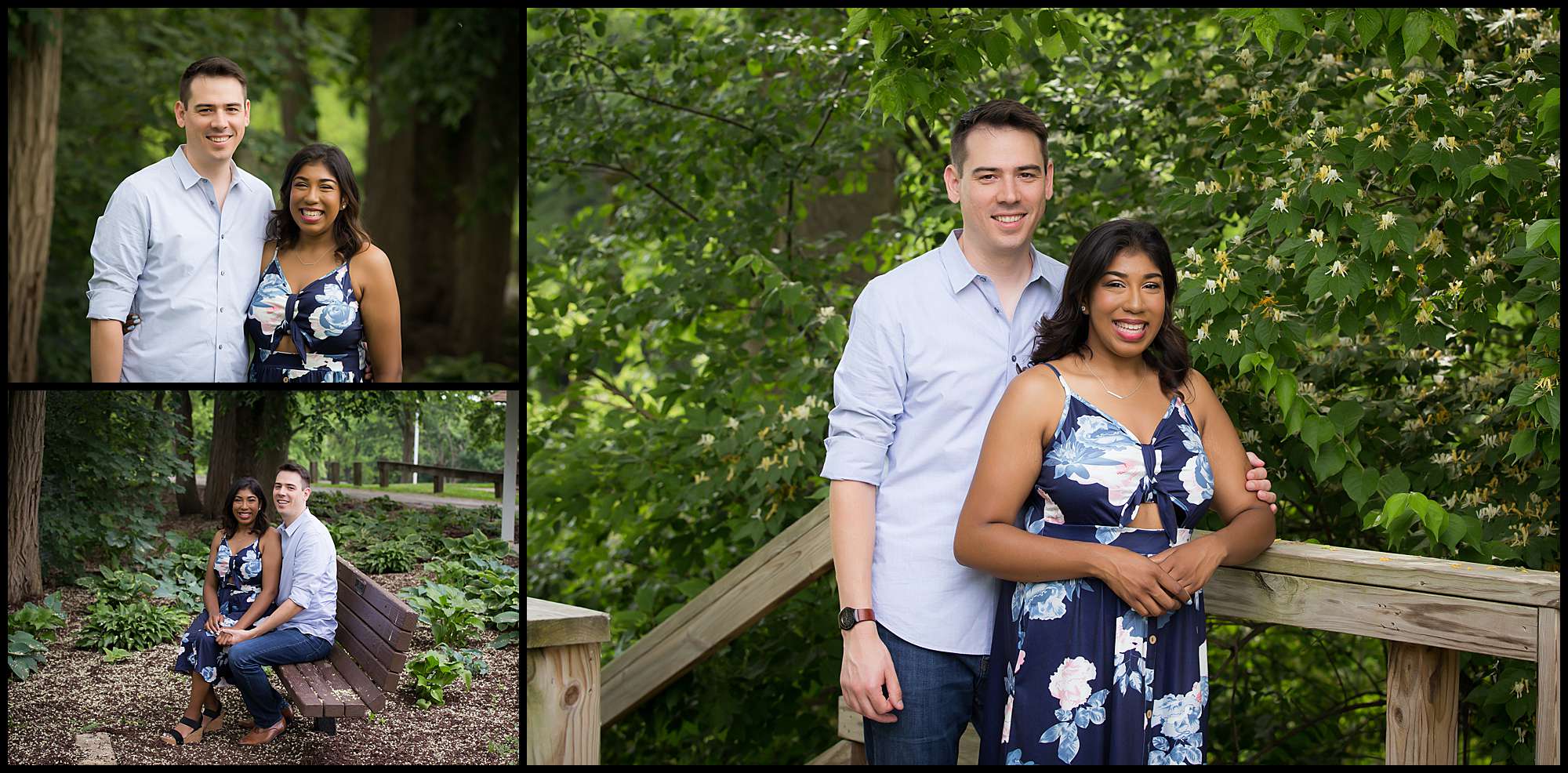 The day of their session!
The day of their session we had planned the proposal to be about half way through the session.  Jonathan was worried that if Sarah cried during the proposal her makeup could have been a little messed up and he knew she'd want it to look best for their pictures.   Seriously, how sweet is he?!   We did about half of their pictures and then the proposal came when we went to do their pictures at the gazebo.
Dellwood Park in Lockport is a beautiful park.   It also has this pretty white gazebo that was just perfect for a proposal spot.    I watched him get down on one knee and the biggest most shocked smile spread across Sarah's face!   Oh how she gave the best reaction and I'm so glad that I was there to capture it.   Her reaction was a big mix of shocked and excited.   She gave a big yes and now has the most beautiful engagement ring.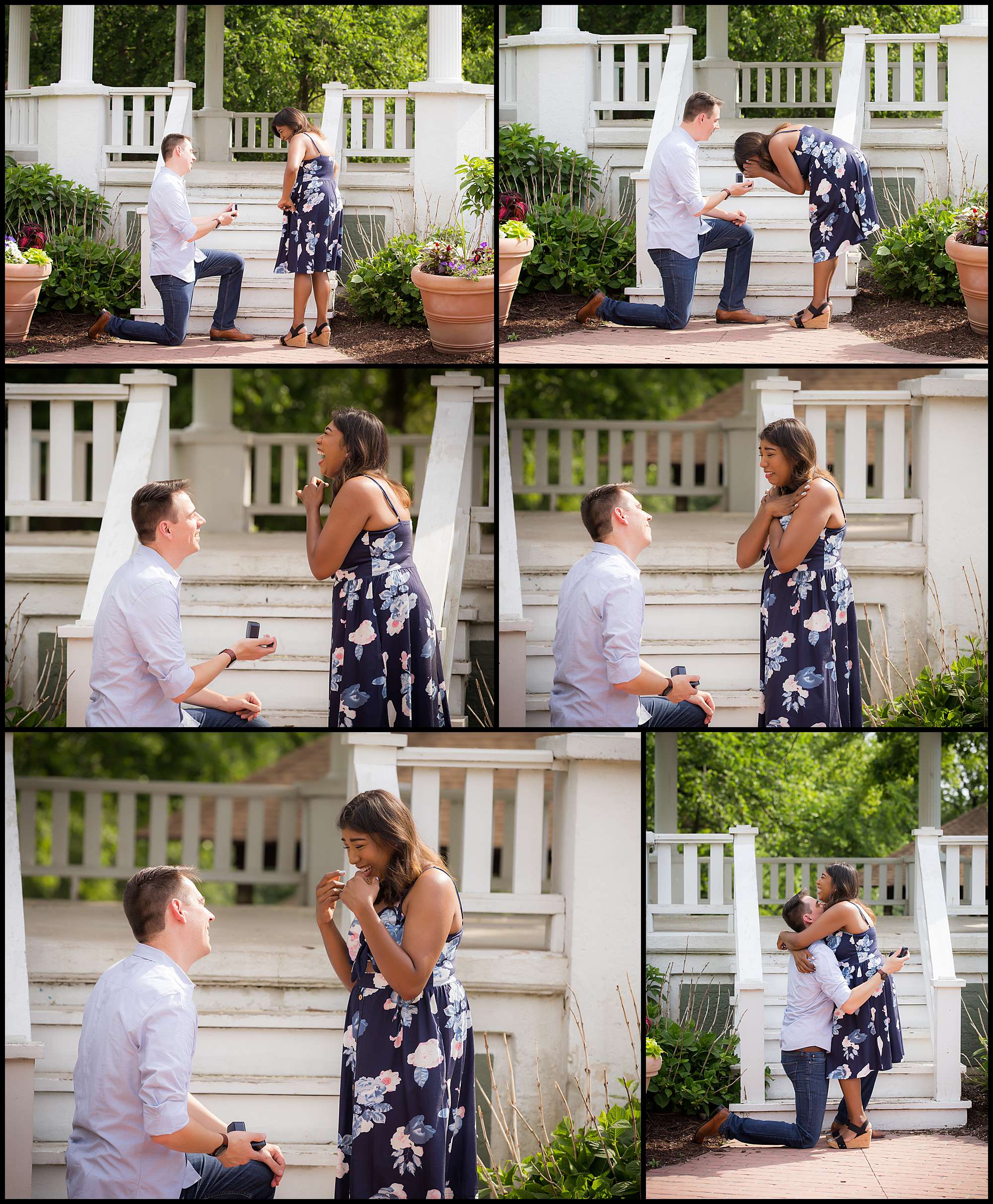 Working with Jonathan and Sarah was so much fun.   I loved chatting with them and getting to know them.   I wish them both the best and know there's lots of Pinterest boards in their future with their wedding planning!   Congratulations to you both!