This beautiful family reached out to me to do cousins pictures as a surprise for their Grandma for Mother's Day!  What a perfect gift for Grandma!   Heck, what Grandma wouldn't love some gorgeous images with their most favorite little ones.
For this session we went to the beautiful, quaint town of Long Grove, IL.   Long Grove is a perfect location for many kinds of portraits.  There's so much to offer in this small town including a nature area with an adorable bridge, a gravel path and tall prairie grass.  Oh and they have a little covered bridge!  In addition, this beautiful town has an adorable downtown area with little shops and brick walls.   Downtown Long Grove is honestly one of my favorite little towns not just for pictures but for their little festivals they have during the warmer months.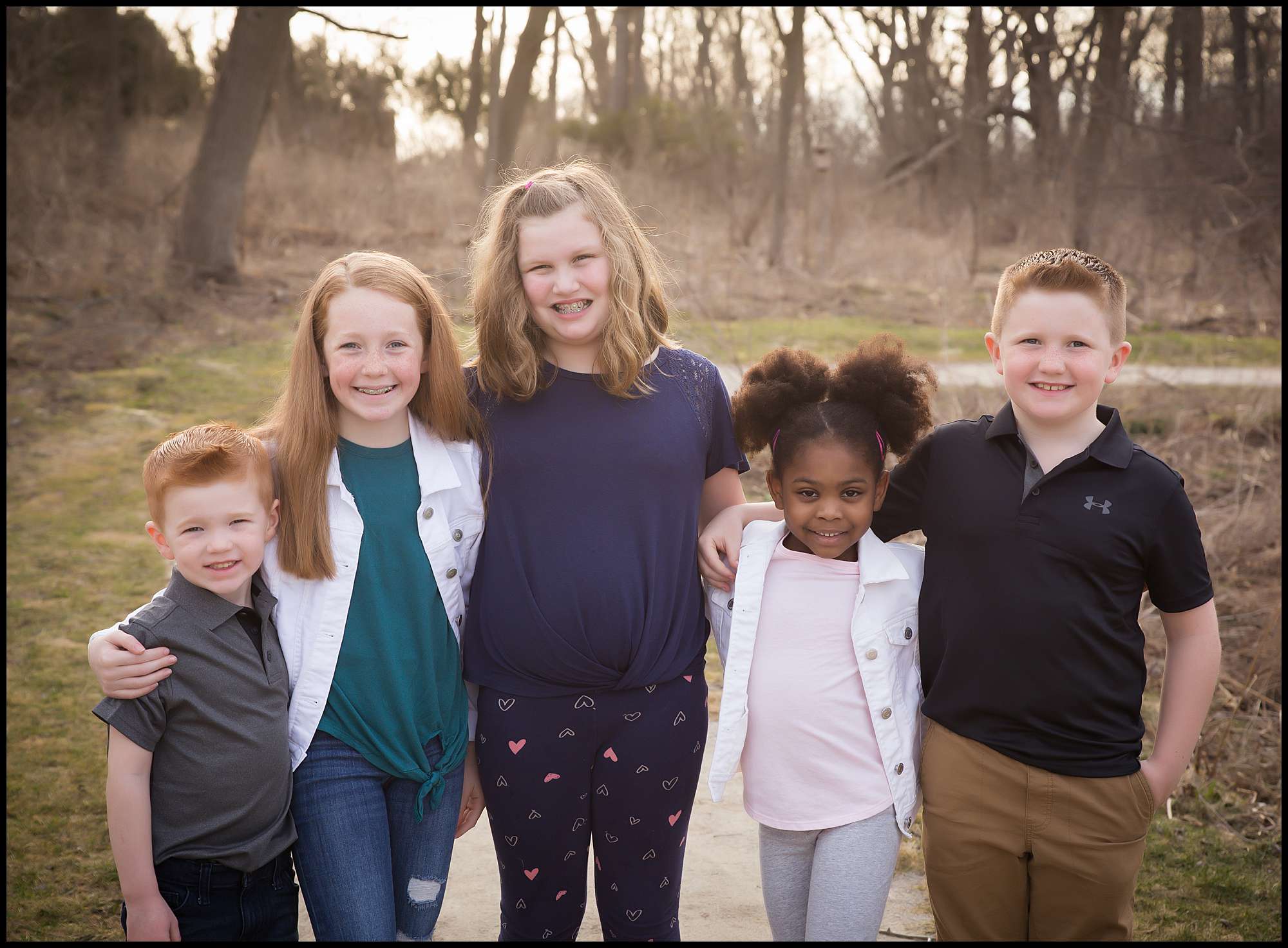 This early spring session was so much fun.   It was such a joy to see these five cousins interact with each other.  I loved watching them laugh and run with each other.  It's always so fun to see siblings with each other and how they react to one another.   But, seeing cousins so close in age together is fun in a whole other way.  This last year with Covid it's been hard for families to see each other and be close to each other.   So, this year more than ever, it's so nice to be able to see kids being kids.   I so enjoy watching these connections and relationships.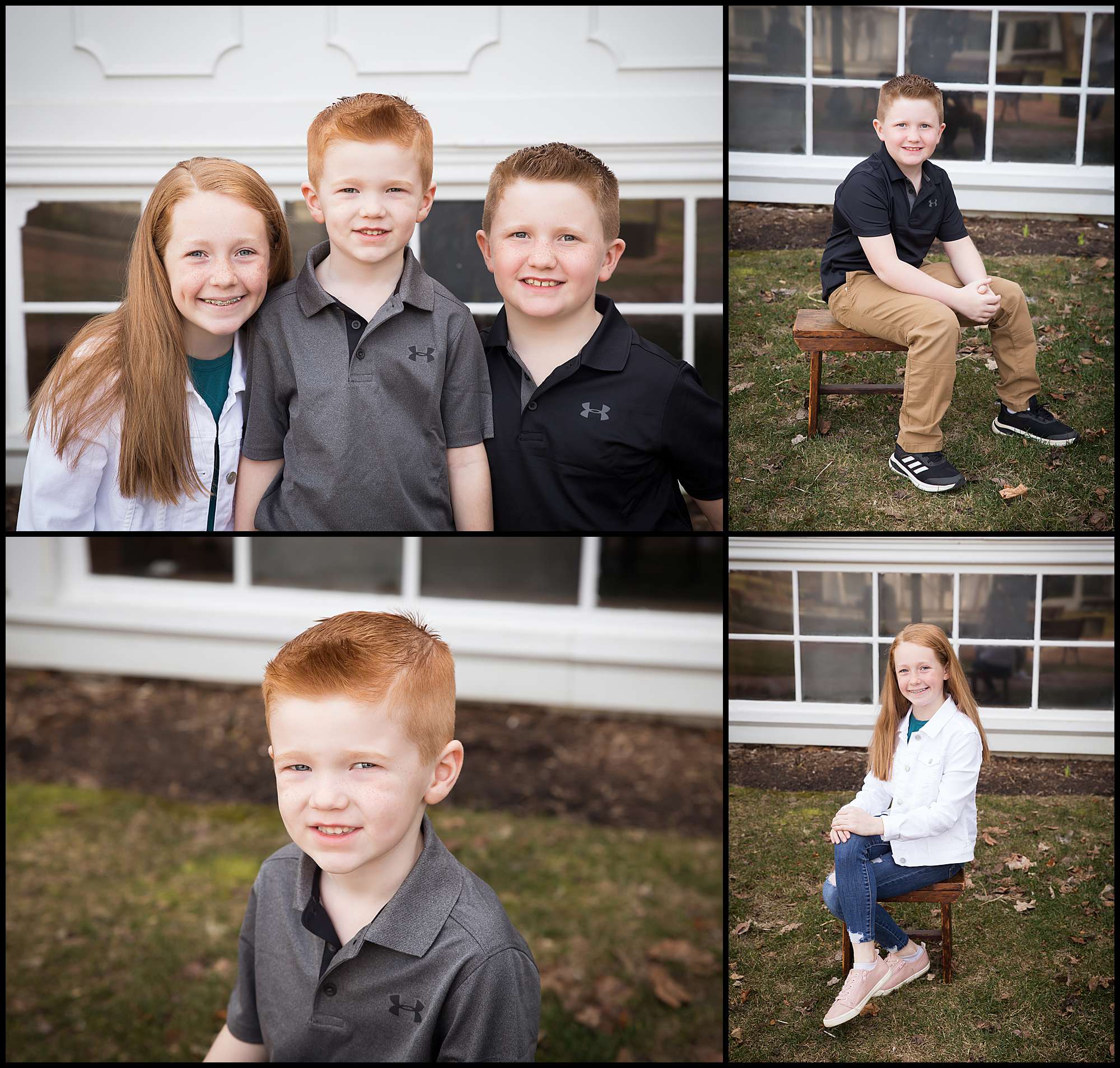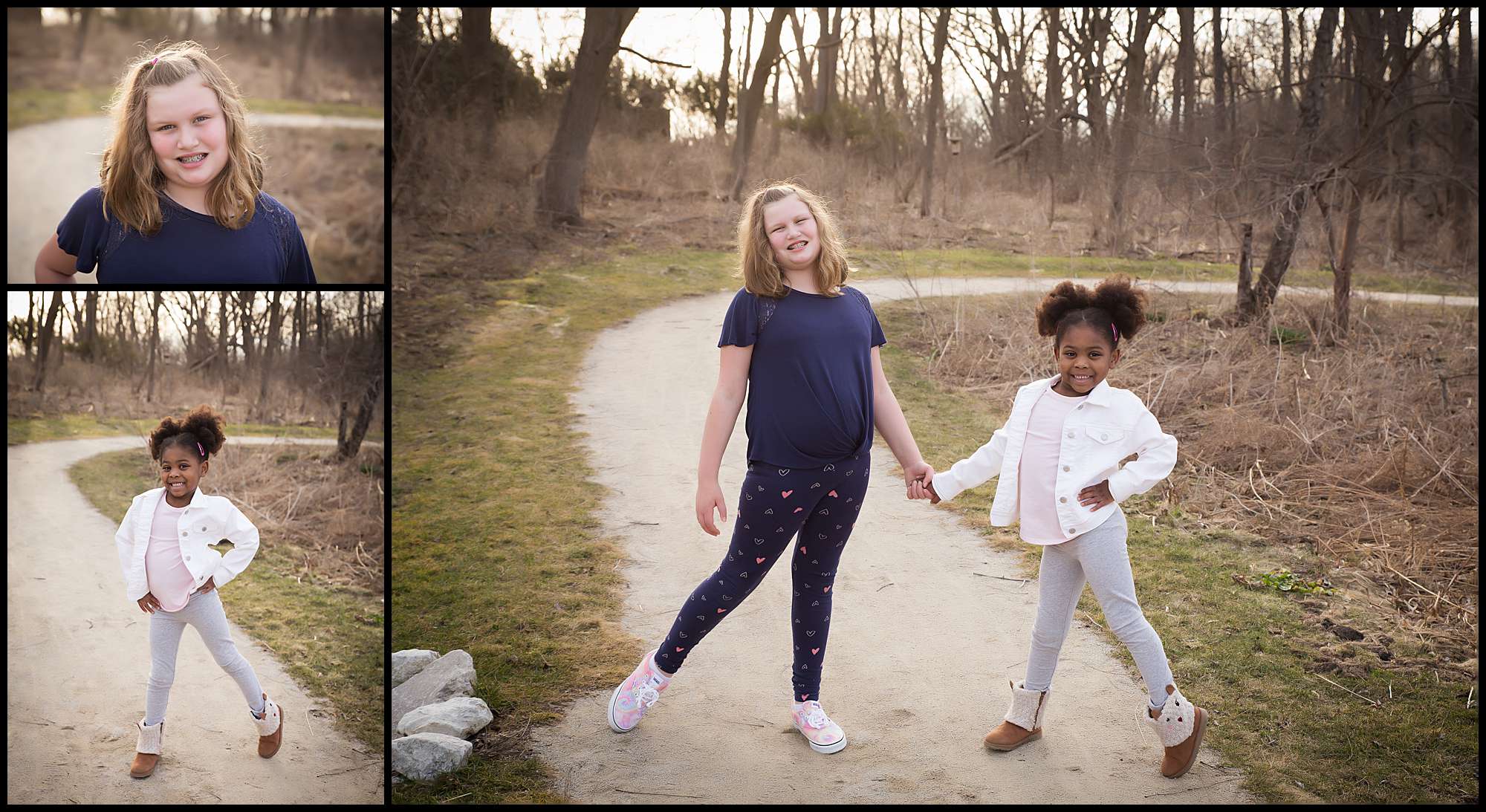 These cousins did so good at their session!   They took direction well and smiled so perfectly.   Gosh, they were like little models.
Would you like to see another session?   If so, click HERE.