This beach session wasn't actually supposed to happen.   Not with me as the photographer at least.   Turns out this sweet family had a last minute cancelation by their photographer.  They were looking for a new photographer that would fit into their schedule.   I'm so glad that I was able to make this session work out for them.  Their beach session turned out sooooo good.  They had a nice unseasonably warm day for their session.   Perfect dreamy lighting for this session as well.
This dad and his sweet boys were an absolute dream to photograph.  Big brother was so helpful with his little brother.   He was so good at getting his little brother to smile and stay in the frame so that I could get the shot.   The little brother was so active and cute.   Running around but then being good when he needed to be.   Every so often he'd stick his tongue out at me.   It was seriously adorable.
Grandma and Grandpa were at the session to help with the kids and help keep everyone happy and organized.  They were so sweet too and I even managed to get a couple of family pictures with them as well.   It's so good for the kids to have these sweet pictures and memories with their grandparents!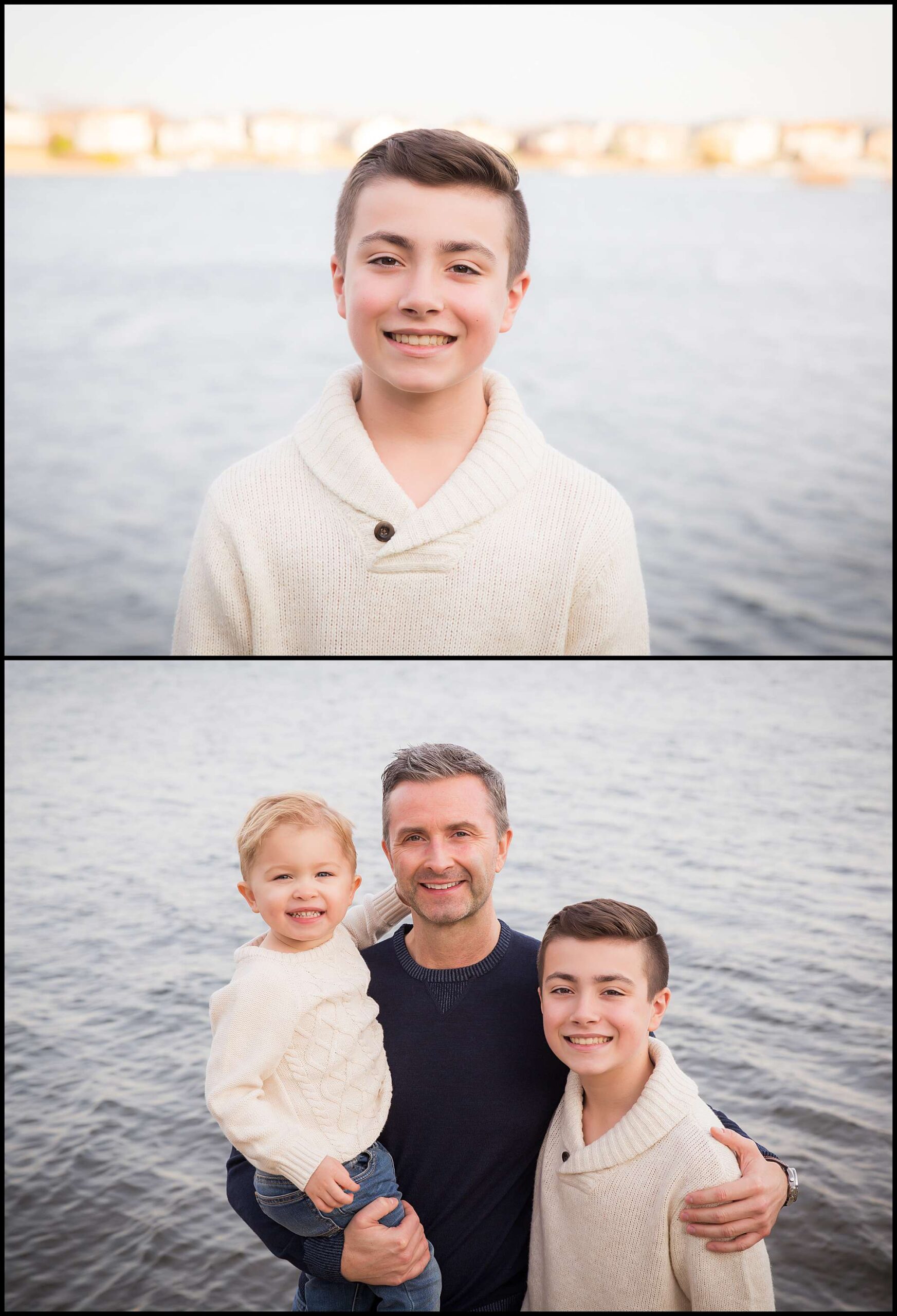 Looking to book your own session?   Here's my pricing and packages available…. click HERE