Just over ten years ago I photographed the Macias family when they got married.  This sweet family took a chance on me as a relatively new photographer.  I had never photographed a wedding at that time and they were willing to see what I could do!  Needless to say, I was so grateful for the opportunity.  They were a wonderful couple to work with and I was so happy with how their wedding pictures came out.
Last month the Macias family reached out to me again.  Ten whole years later, to see if I was able to photograph them as a family with their now one year old son.  I'm so honored that they reached out to me again.  They even brought their dog, whom I met at their wedding too!   Their pup wore the same bow tie at their family session as he did at their wedding.  How sweet is that?!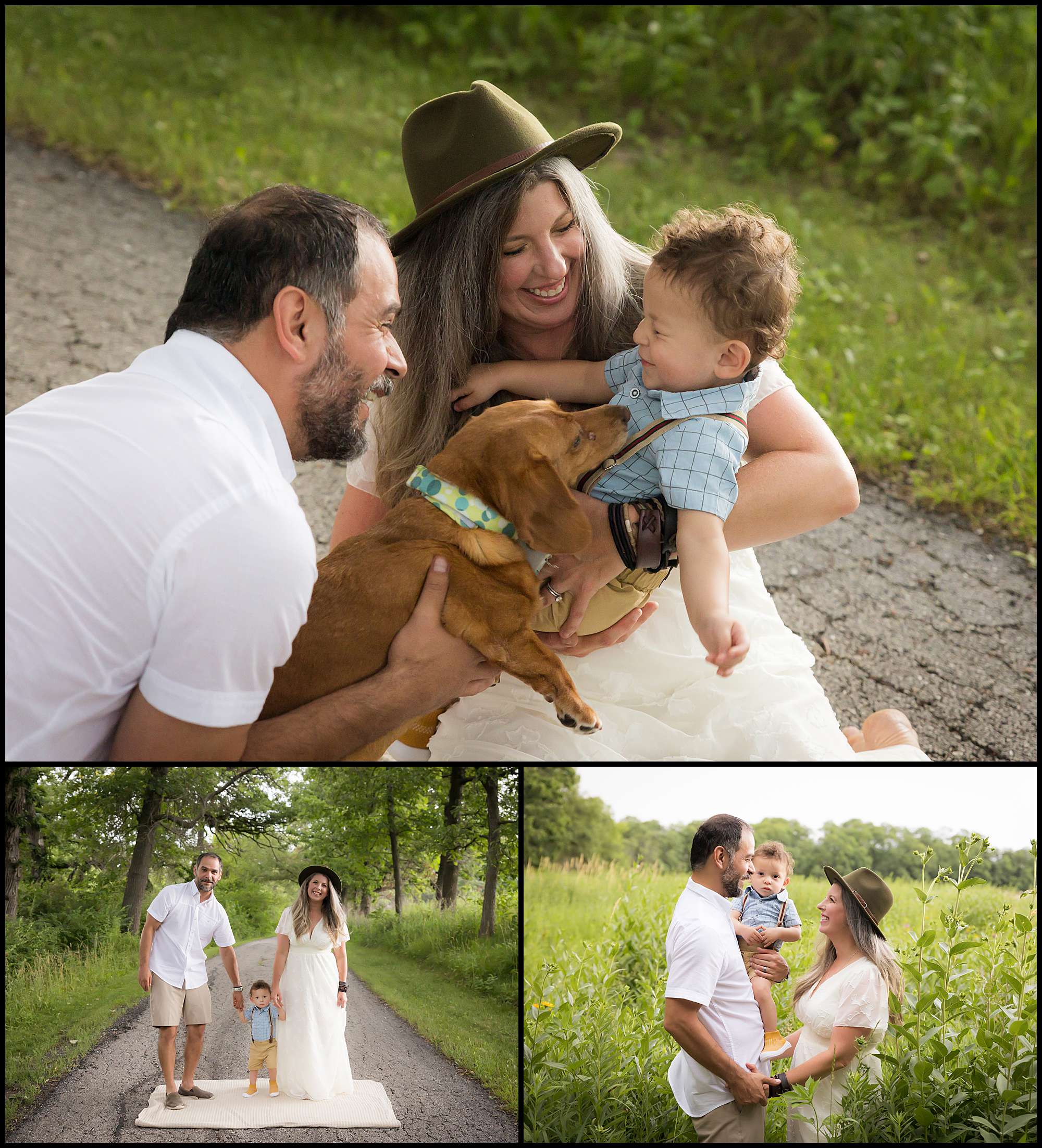 Rainy skies!
The day of their session came and I was watching the weather all day.  All day long the weather looked like it would hold out.   Well, not exactly.  The rain just kept pushing up earlier and earlier.  We started their session and sure enough it started to sprinkle.  We decided to shoot though the rain and found little pockets of cover in the trees.
Their little guy was so adorable!   He made the most adorable scrunched up nose expression.   He was so serious for the first half of their session.  Thankfully they brought their dog with their and little man just adored puppy kisses.  We got lots of smiles and giggles after playing with the dog a little.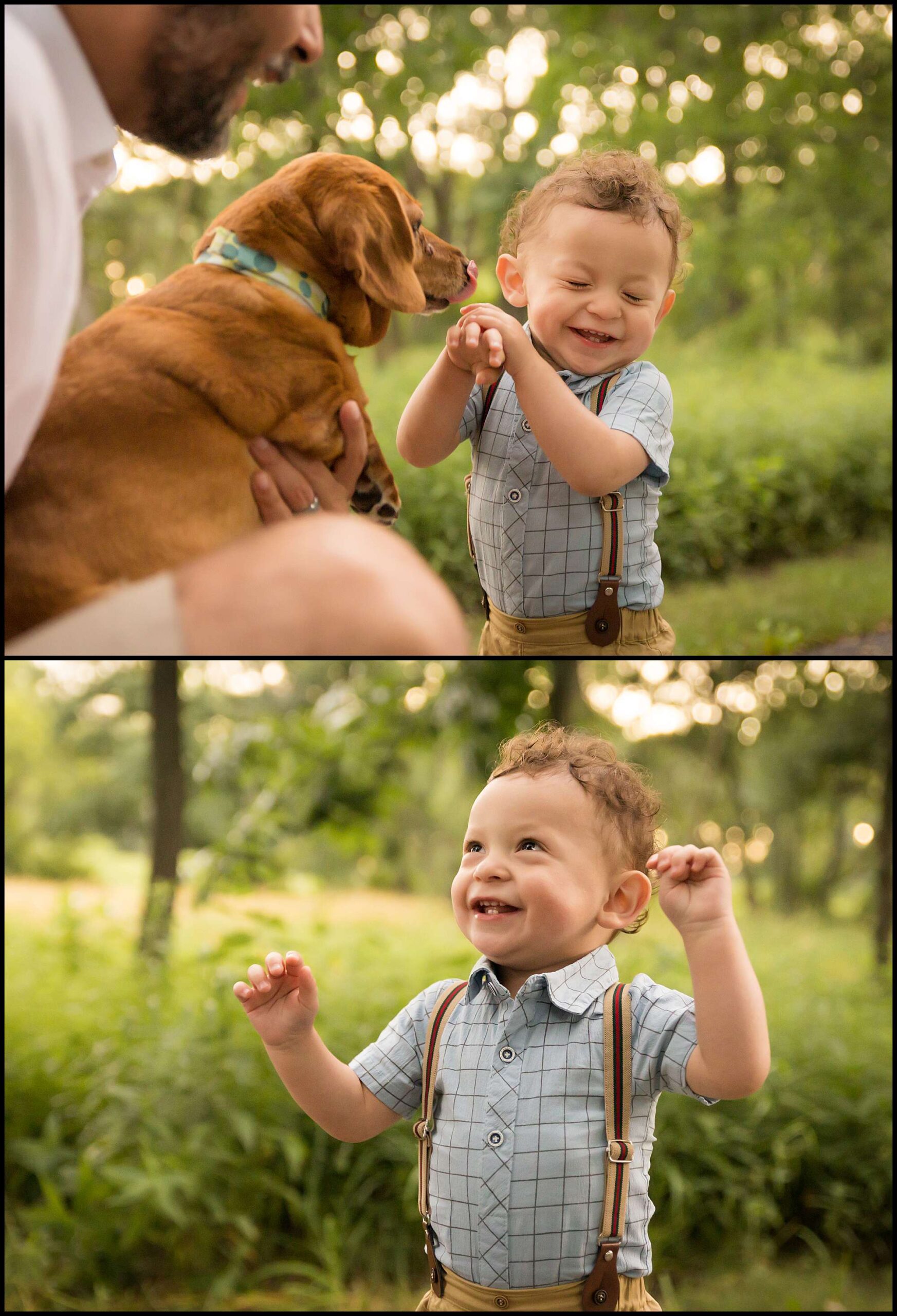 Towards the end of their session the rain cleared up and the sun came out.  There were the most beautiful clouds in the sky.  We got so many amazing shots both in the rain and after the rain.  I'm so glad we stuck out the weather and continued shooting.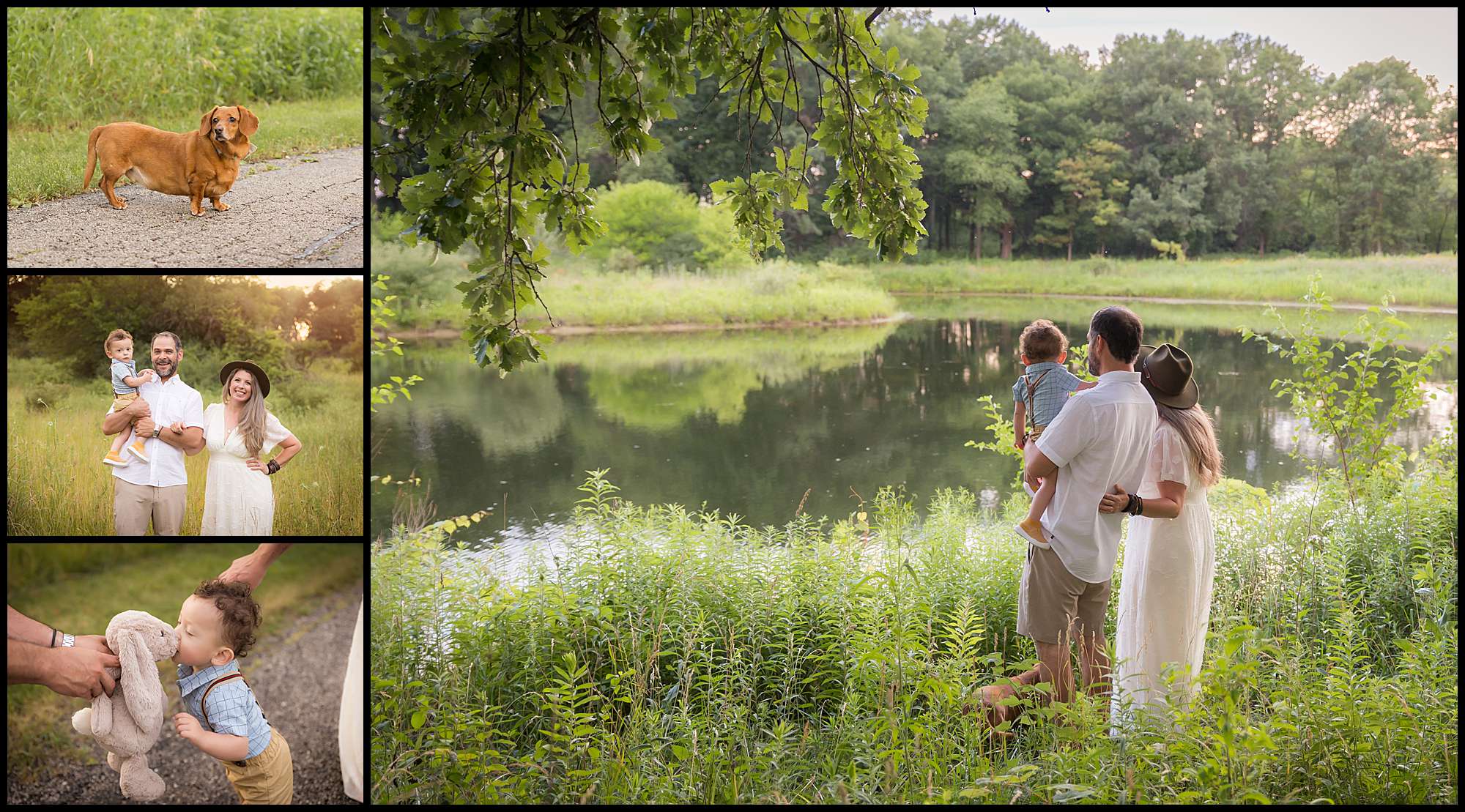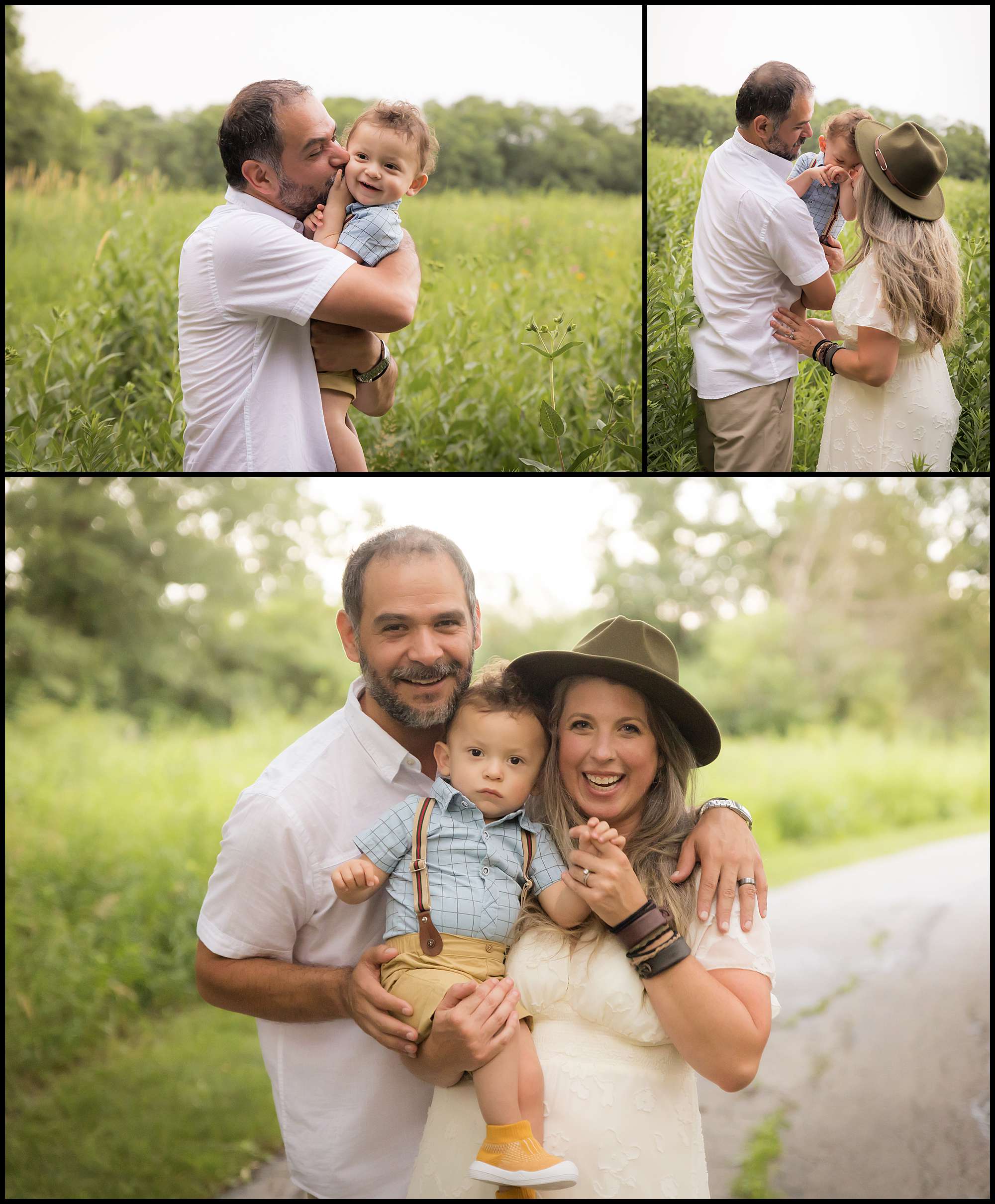 Want to see more past sessions?  Check out Austin's senior pictures while you are here!