Jazmin reached out to me to capture her maternity pictures.  Because, it is winter she chose to do her session in studio.  Here in the studio we have several maternity gowns available for sessions.  We went over her options and Jazmin chose 3 different types of dresses/robes to wear for her session.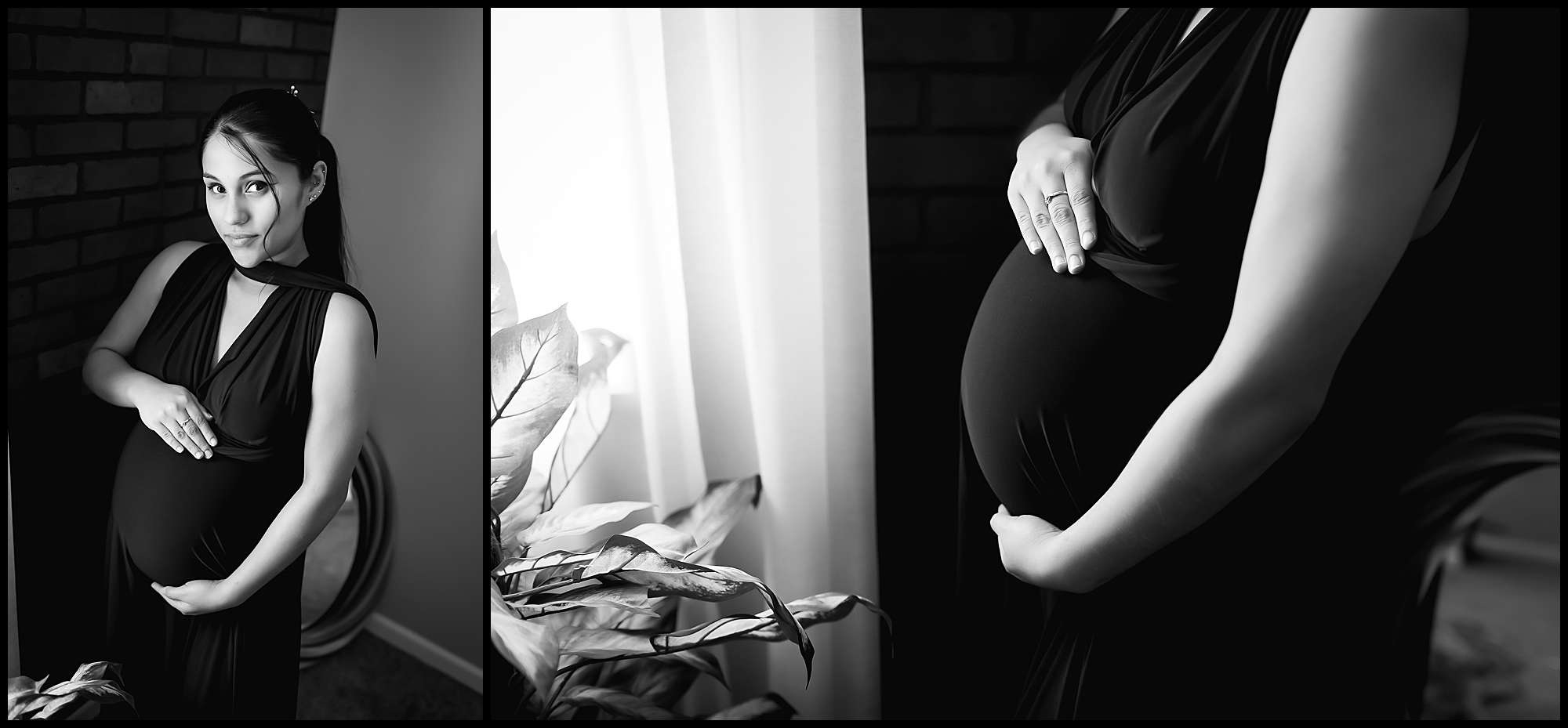 Jazmin is currently pregnant with her first baby.  In just a few short weeks she will get to meet her baby boy.  I have no doubt that she will be a wonderful caring mother.  Jazmin's pregnancy hasn't been the easiest of pregnancies.  She's been diagnosed with a condition that causes her skin to be incredibly itchy and uncomfortable.  I took this into account when picking outfit options for her.  Trying to only pull out outfits that were soft to the touch and more flowy.   Then she picked her favorites from there!
Maternity portraits are quite possibly some of my favorite types of sessions to photograph.  I'm always amazed by what a woman's body is capable of going through and think it's amazing to see.  There's something incredibly beautiful seeing what our bodies are capable of.   Needless to say, I'm beyond blessed that I was able to document her pregnancy for her.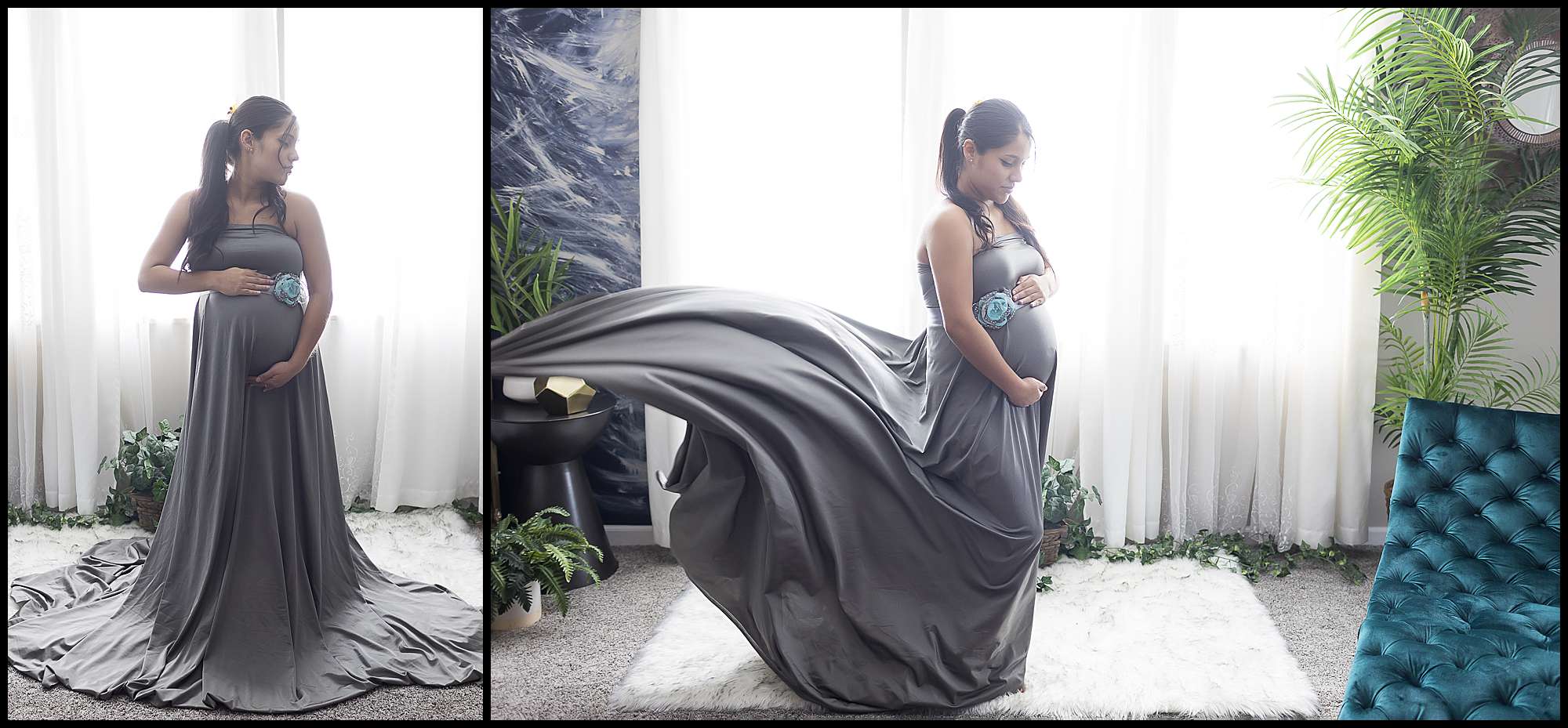 You won't regret it!
Way back when maternity pictures weren't even a thing.  When I had my (now grown) children maternity pictures didn't even exist.  Honestly, I so wish I had pictures of my pregnancies.  It's funny how when you are going through the actual pregnancy you don't really appreciate it for what it is and the beauty behind it.   It's only after the fact and years down the road that you truly miss being pregnant.
I guess what I'm saying, is get that beautiful belly in front of the camera like Jazmin did!   You won't regret it, I promise you!

Want to book your own session?  Click HERE to get in touch with me.