I first met Dana and her husband several years ago when she was pregnant with her first baby girl.   I was fortunate to be able to photograph her maternity pictures then.  In addition, I was able  capture her daughters newborn pictures too.   Her daughter had the most beautiful chubby cheeks.  Luckily, Dana had me photograph her daughters first years pictures.  I was able to photograph her at her newborn session, 3 month session, 6 and 9 month session  and of course her 1 year session.   This is one of my favorite parts of my job.   I truly love watching thee sweet kiddos grow and change.  I love watching their little personalities emerge.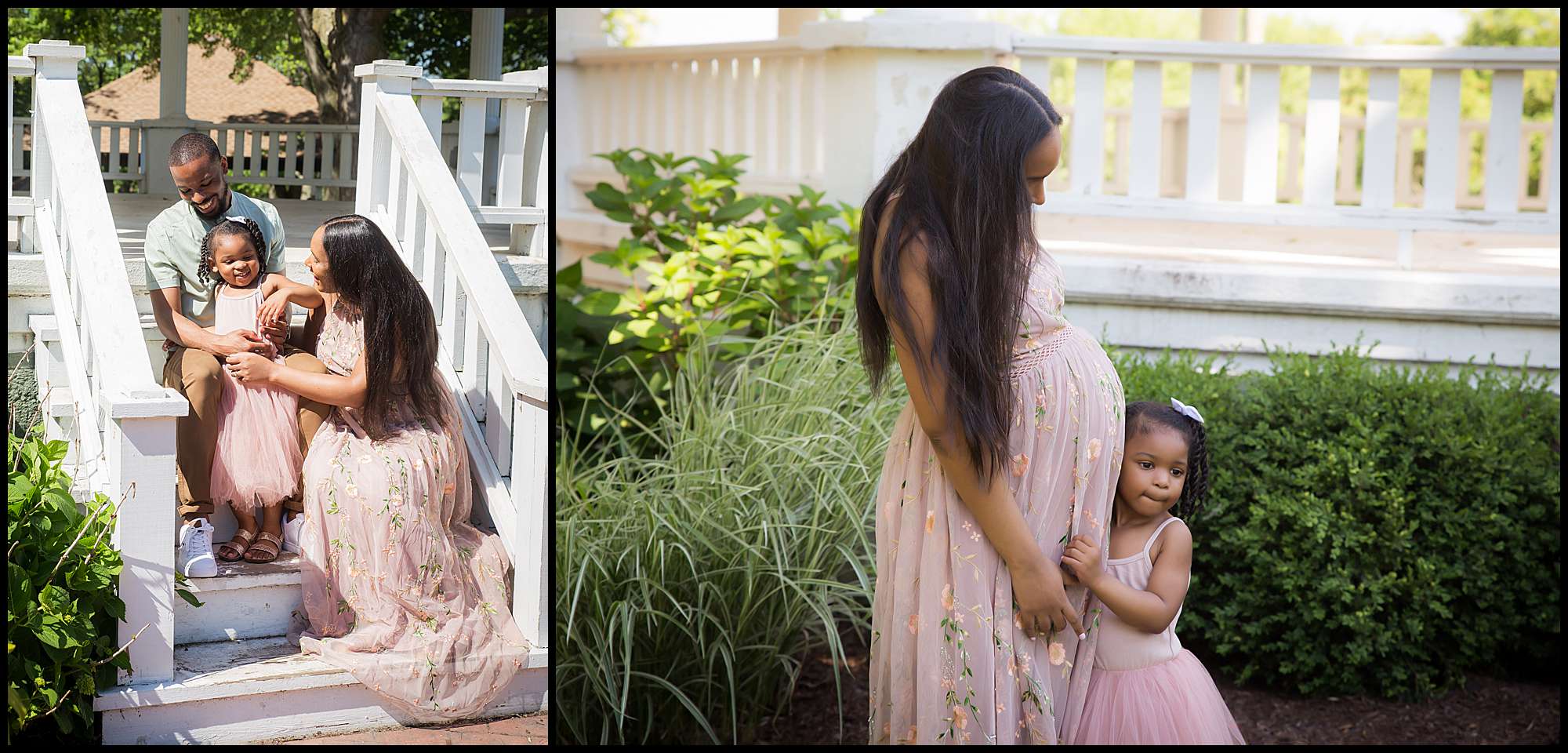 Needless to say, I was pretty excited when Dana reached out to me to photograph their maternity pictures again.   And lucky me, I'll get to capture the first year of life in this sweet baby girl as well.  I have no doubt that she will be more than loved.  Without a doubt she will be as adorable as can be.
Dana is such a beautiful mother.  She picked the perfect soft pink long dress for her maternity portraits.  There was little embroidered flowers on her dress.  Her daughter was in a beautiful coordinating soft pink tulle dress as well.  Honestly, I couldn't have picked out a more perfect dress for her maternity session if I tried.   This sweet family braved the heat and bright sun for their portraits.   I'm so glad they did because their portraits came out beautifully!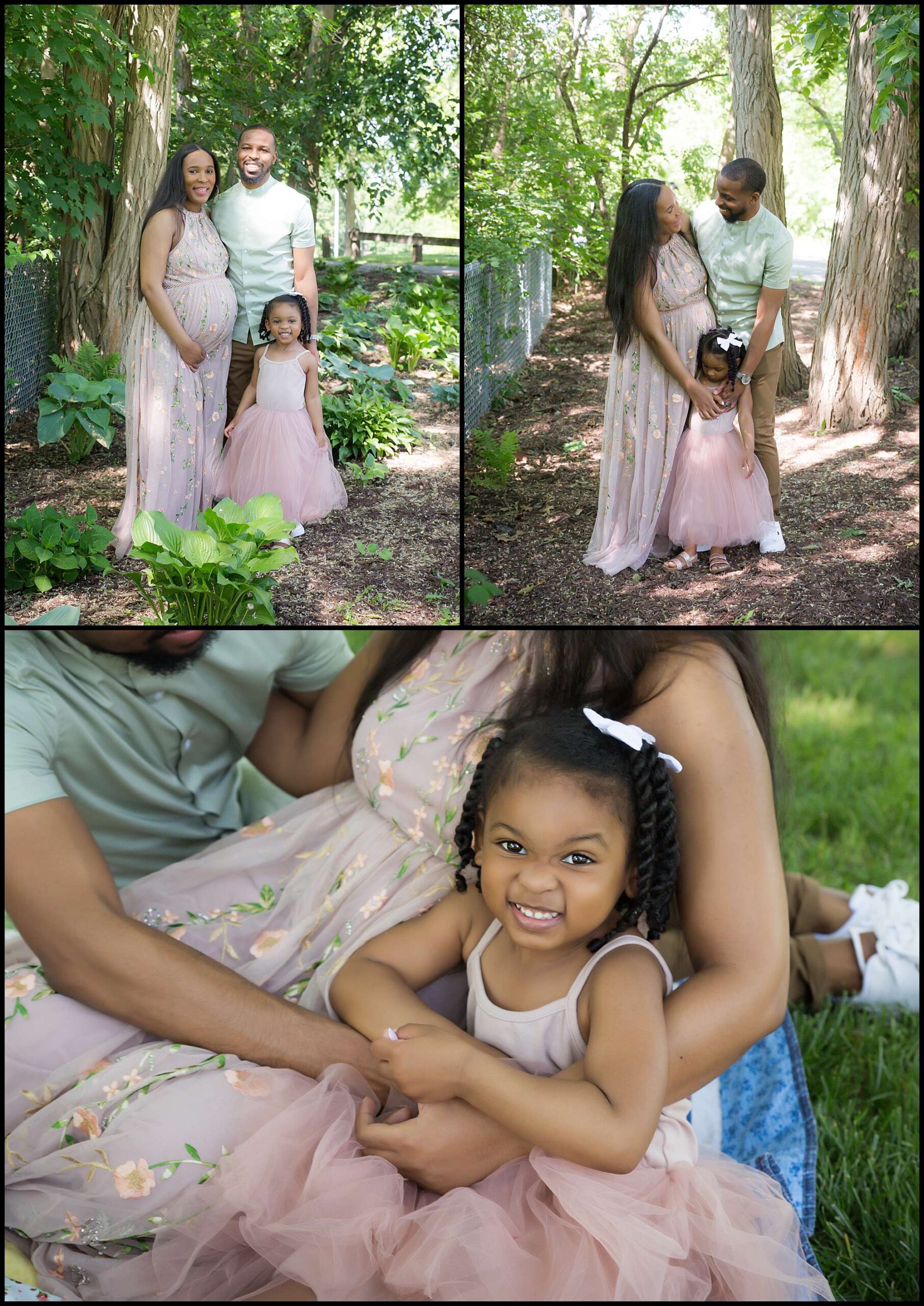 If you are interested in booking your portrait session you can reach out to me HERE.