Neve is turning one!   It has been such a joy taking her pictures this last year.   Neve first came to the studio for her newborn photos.   We met at a local park for her 6 month portraits as well.   She came back to the studio to do her first birthday portraits.  It truly is such a joy seeing these little itty bitty babies grow and change.   Ages 9-12 months is probably my favorite sessions to shoot for little ones as you can start to see their little personalities emerge.   Little ones go  learn to clap, sit,  crawl, stand and eat finger foods and oh the giggles and smiles I love to see.
Part of what makes shooting Neve extra special is that I also photographed her big brother since he was itty bitty too.   He's now three and a half and still cute as can be.
Getting to know the families I photograph makes this job so much more rewarding as well.  Honestly, it's one of the best parts of being a portrait photographer.
Now that little Neve has turned one I'm sure she will be having many more milestones.   It would be an honor to be able to capture those for her as well!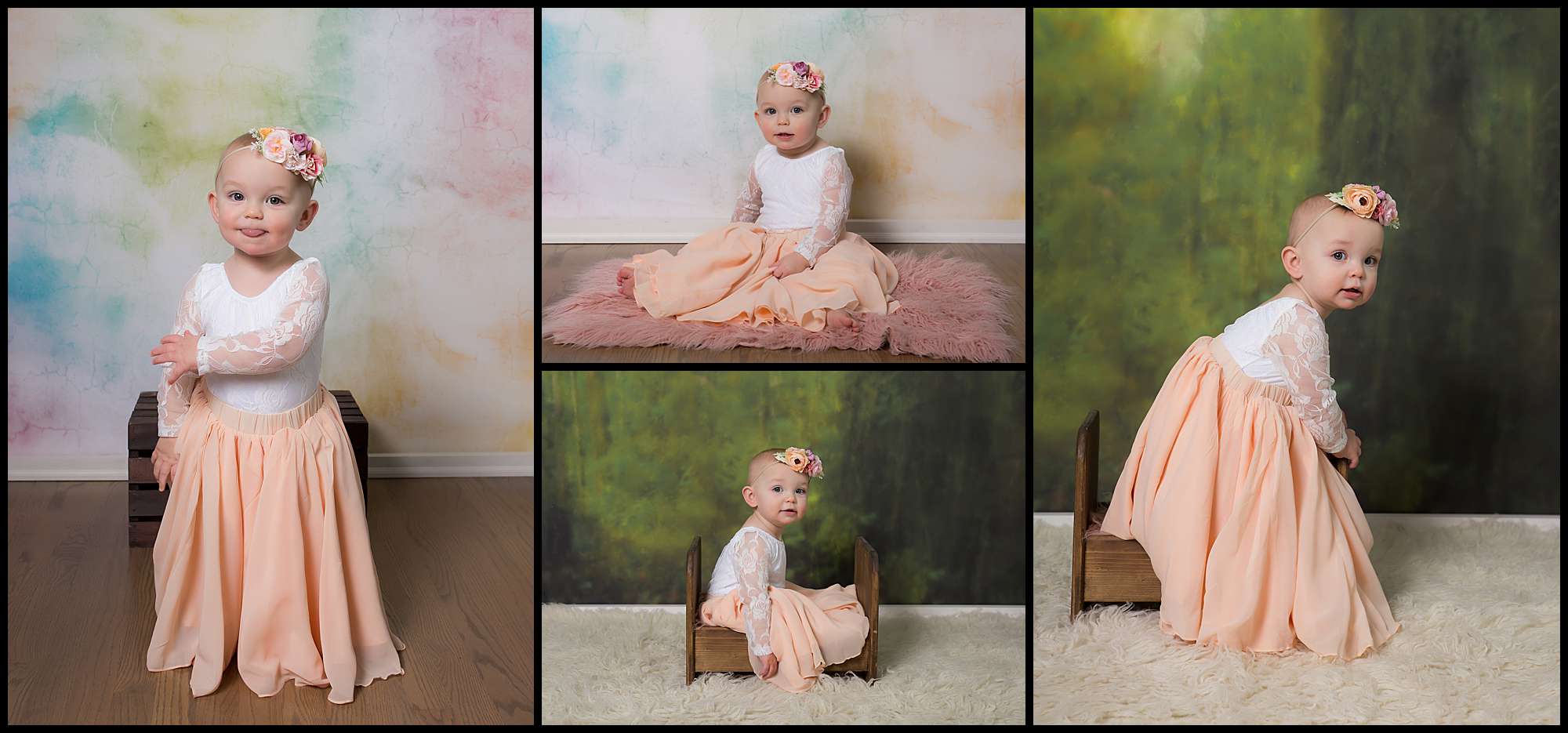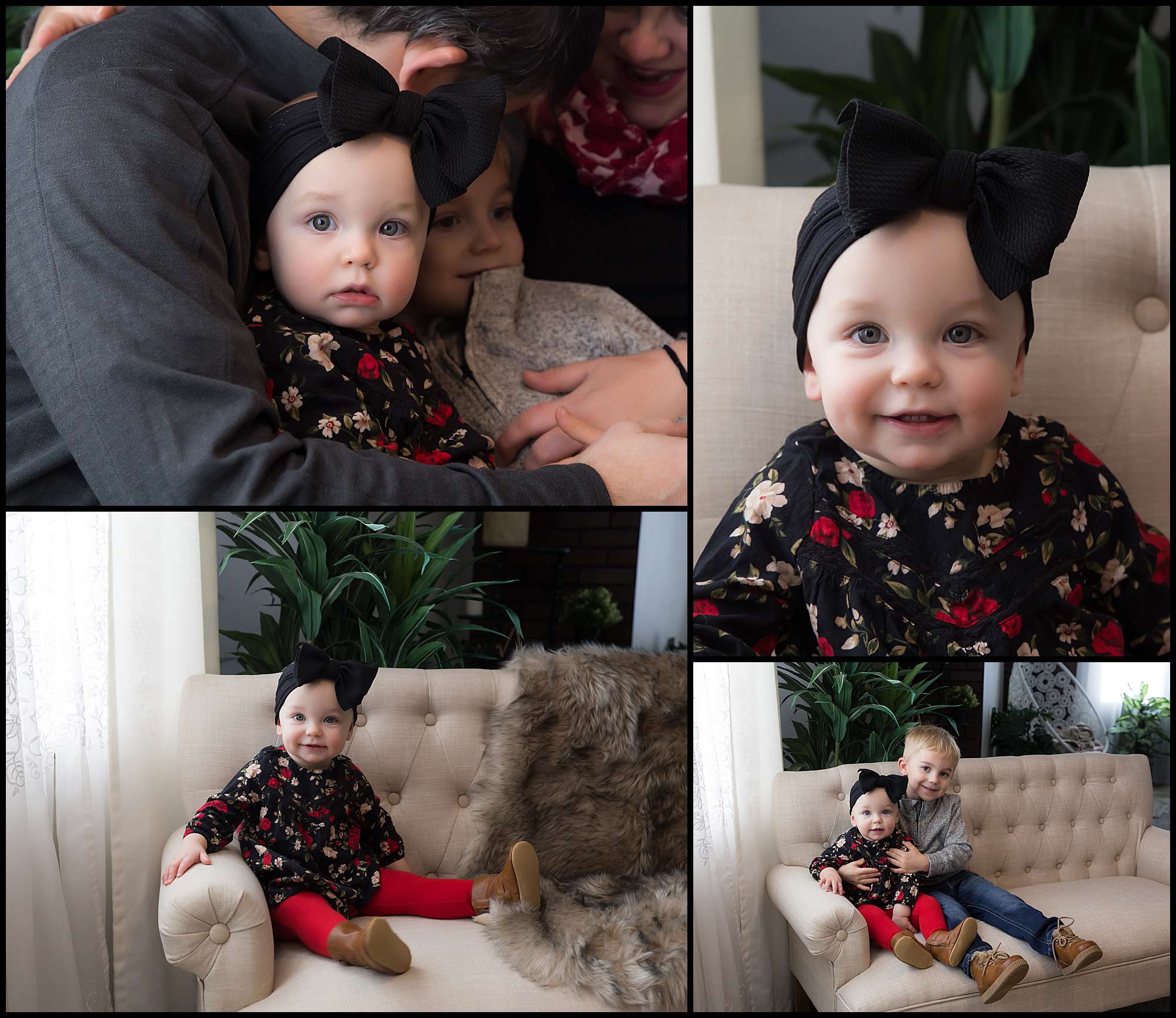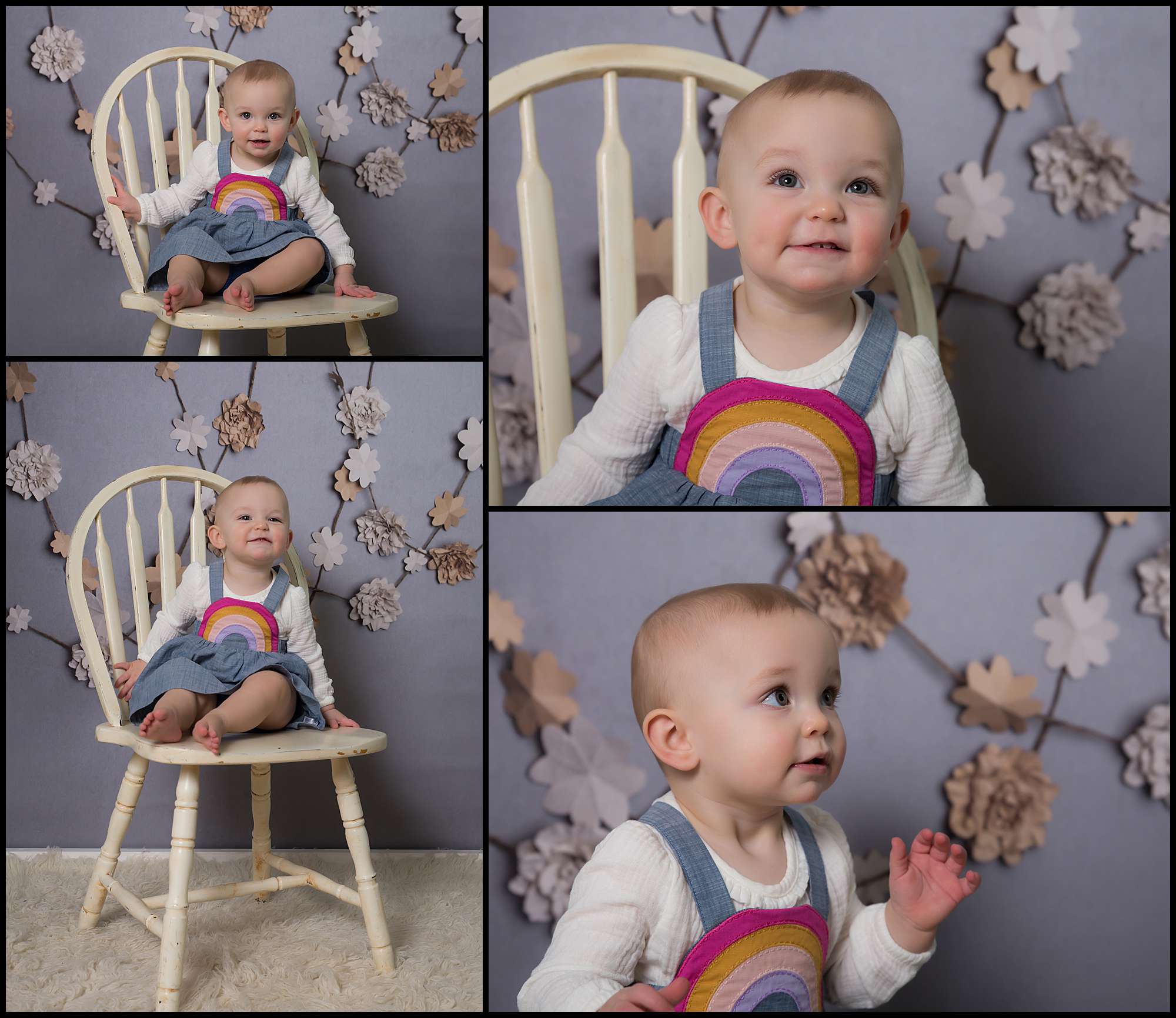 Want to book a session for your little one?   Go to our Contact Page